I might be biased, but Stockholm is one of the prettiest cities on earth.
I just love the fact that Stockholm has so many historical buildings, big parks you can roam around freely in and that it's surrounded by water – and all of this things make it a great place to photograph material to your Instagram! You have probably already heard about the cherry trees in the King's garden, the walkway Monteliusvägen at Södermalm or the most photographed spot of them all – Stortoget in Gamla Stan. Those are the places both tourists and even locals go to photograph, but in this post, I'll try to share some more, less known places.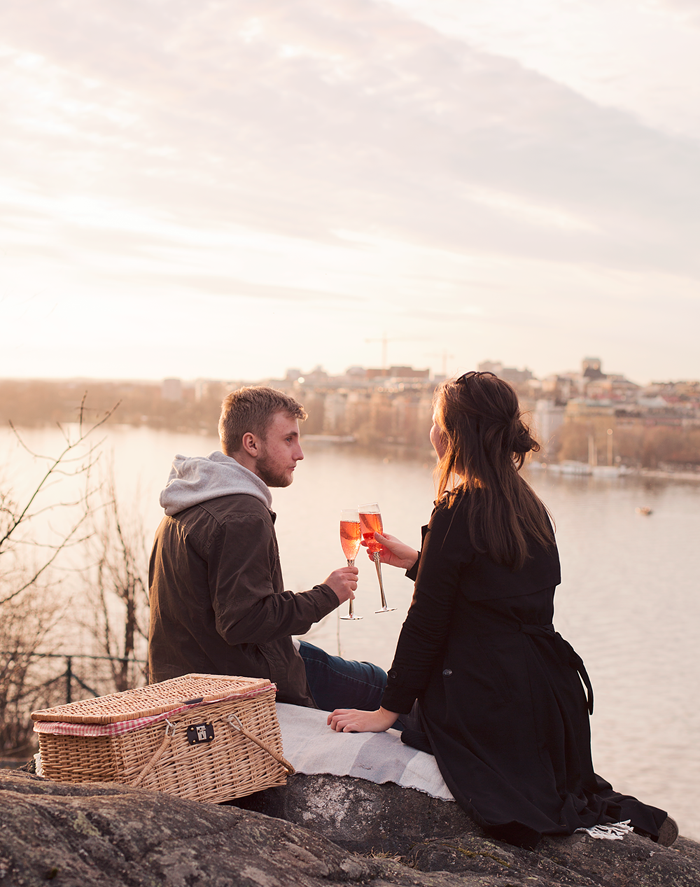 Skinnarviksberget
VIEWS
Skinnarviksberget
This is the place to go during the summer for a picknick. You sit on a mountain with a view of the water and the Stockholm skyline and it's also perfectly located for those amazing sunsets in the summer. A must visit place for photographers in other words!
Location: Skinnarviksberget, 118 23 Stockholm
Kastellholmen
Located in the center of Stockholm, the island Kastelholmen has a great view in every direction.

Location: Kastellbacken, 111 49 Stockholm
Katarinahissen
This used to be my absolute favorite spot in all of Stockholm, but due to the rebuilding of Slussen, the view has got a little bit destroyed but I still think it's worth a visit. There is also a restaurant at the top where you can sit and eat and have one of the best views in Stockholm.
Location: Stadsgården 1, 116 45 Stockholm
ARCHITECTURE
Stenbocks Palaces
Stenbocks Palaces is a palace located at Riddarholmen next to Gamla Stan which offers a square outside with some really great buildings. The palace itself is actually painted in a really nice pink color which I obviously adore 😉
Location: Birger Jarls Torg 4, 111 28 Stockholm
Bratingstorget
I've lost count on how many people I've photographed here through my job as a photographer, but it is plenty! This square is actually a circle and has a fountain in the middle and is a perfect place to go if you're looking for symmetry to your photos. It's located right in Gamla Stan, but I have the feeling that most tourists haven't really found it yet since it's quite hidden in between the buildings.
Location: Västerlånggatan 8, 111 29 Stockholm
Tele2 Arena
Okay, I get that not everyone is as hyped over old architecture as I am, so thought I could mention a more modern one as well! Tele2 Arena is foremost a football arena, but it's exterior is covered with mirrors which can give some really cool photo opportunities!
Location: Arenaslingan 14, 121 77 Johanneshov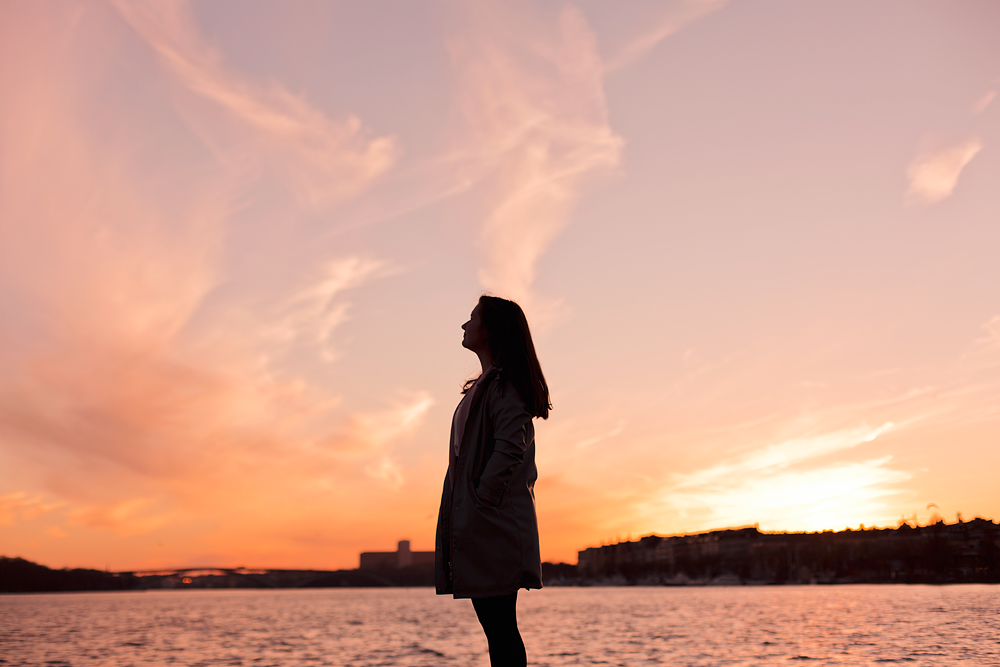 Riddarholmen
RESTAURANT'S AND CAFÈ'S
Stockholm Brunch Club
If you have no problem standing outside, waiting in a line for almost an hour, you should really visit Stockholm Brunch Club who got the most Insta-friendly food in all of Stockholm. If you don't believe me – order a Freak Shake with a doughnut and be amazed!
Location: Dalagatan 24, 113 24 Stockholm
Gamla Orangeriet
I've written a blog post about this place, but it's just so photogenic that I can't leave it out from this post. It's a conservatory which is decorated in a quite rustic way and since there are windows pretty much everywhere the light is just perfect!
Location: Veit Wittrocks väg 7, 104 05 Stockholm
Rosendals Trädgård
This is another garden house with a café which also means windows everywhere and perfect photo light.
Location: Rosendalsvägen 38, 115 21 Stockholm
LANDMARKS
Drottningholms Slott
Forget the Royal Castle in Gamla Stan, if you're looking for the real residence of Sweden's King and Queen you should go for Drottningholm Castle. The castle itself is quite impressive, but it's really the garden that gives great photo opportunities.
Location: Drottningholms Slott, 178 02 Drottningholm
Stadshuset
Stockholm does not have any of those famous tourist attractions like Big Ben in London and the Eiffel Tower in Paris, but I think the city hall (Stadshuset) is the building which comes closest since it's such a distinctive part of the Stockholm skyline and can be seen from many places.
Location: Hantverkargatan 1, 111 52 Stockholm
Stadsbiblioteket
This is a place I actually visit quite often to get a quiet environment to work in, but it's also smacked with photographers who want to get great photos of the really cool interior. Bring a friend if you want to take photos of yourself in here since you wont be comfortable putting up a tripod in the middle of a crowd reading books 😉
Location: Sveavägen 73, 113 50 Stockholm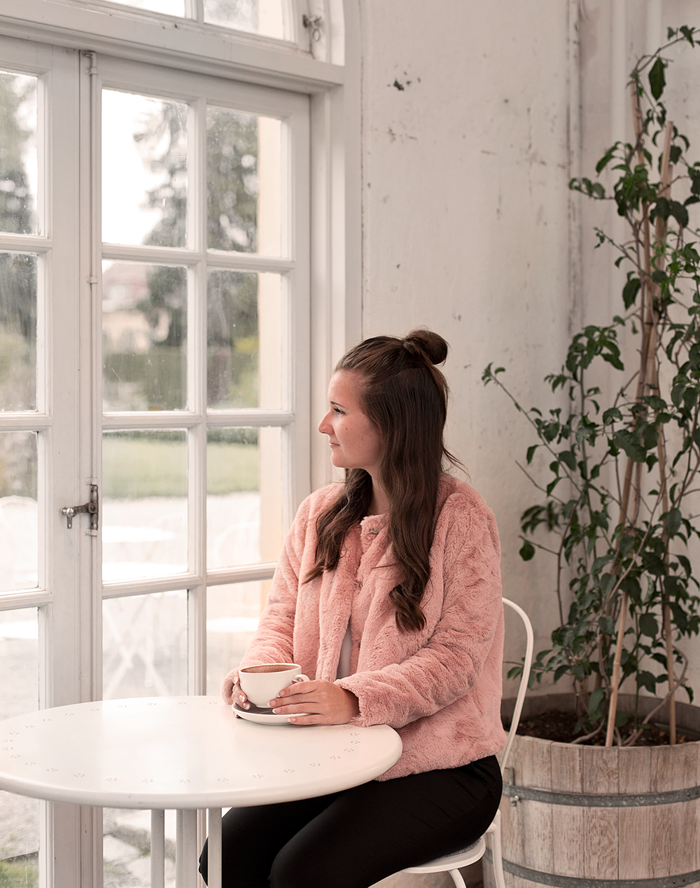 Gamla Organgeriet
SUBWAY STATION
Stadion
In Stockholm, you'll always find at least one rainbow and this one is located in the ceiling of Stadion Subway Station.
Location: Stadion Subway Station, red line to Mörby Centrum
Mörby Centrum
Most people never go here since it's one of the end stations and is pretty far out, but it has some really soft and pretty architecture which looks great on picture.
Location: Mörby Centrum Subway Station, red line to Mörby Centrum
Thorlidsplan
Are you a fan of old arcade games? Then you have to make a stop at Thorlidsplans Subway station since it's just like stepping into a game with pixel characters on every wall.
Location: Thorlidsplan Subway Station, green line to Hässelby Strand
STREETS
Mårten Trotzigs gränd
Stockholms most narrow street which is only 90 centimeters wide, a must visit!
Location: Mårten Trotzigs gränd, 111 29 Stockholm
Strandvägen
Probably Stockholm's most expensive street to live on, located next to all designer stores at Östermalm. This is the place to go if you're looking for a more luxurious feeling to your photos.
Location: Strandvägen, 114 51 Stockholm
Pryssgränd
This is one of my favorite streets in Stockholm with old and obviously beautiful buildings framing the street in a nice way. It's rarely and people or traic here so you have every opportunity to take photos wthput any people in the background.
Location: Pryssgränd, 118 20 Stockholm
Stenbocks Palaces

NATURE
Bergianska Trädgården
This garden has actually become a favorite of mine. My favorite café Gamla Orangeriet is located here, they have two beautiful greenhouses and the garden itself is really beautiful during summertime with flowers everywhere. Totally worth a visit!
Location: Gustafsborgsvägen 4, 114 18 Stockholm
Hagaparken
This is the place pretty much all locals go to photograph their wedding photographs, just google "Ekotemplet" and you'll understand why! This is one of the parks which belongs to the Royal Gardens and is actually the home of Swedens Crown Princess. The garden offers plenty of open space, beautiful flower arrangements, a lake and even some pretty buildings which makes it a perfect destination for a photo shoot filled with variety.
Location: Hagaparken, 169 70 Solna
Djurgården
The island Djurgården is mostly associated with entertainments such as Gröna Lund, Skansen, and the Abba-museum, but it has a lot more to offer! Djurgården is also part of the Royal Gardens and since it's located on an island you got water in every direction.
Location: Djurgården, 115 21 Stockholm
INDUSTRIAL ENVIRONMENTS
Snösätra industriområde
If you want a more rough look to your photos with ragged buildings and graffiti everywhere – Snösätra industriområde is the place to go. This place is unfortunately pretty hard to get to without a car, but if you're into this kind of environment it's totally worth the trip getting there.
Location: Snösätragränd 1, 124 60 Bandhagen
Frihamnen
"Pretty" is not really a word that comes to mind when you think about Frihamnen, but it's concrete heaven with really rough and strong architecture everywhere.
Location: Frihamnsgatan, 115 56 Stockholm
Högdalens Skatepark
I've actually never photographed here myself but every time I've passed it I've thought that I really have to do it! This is also a place with a lot of concrete and the environment looks really cool!
Location: Magelungsvägen, 124 58 Bandhagen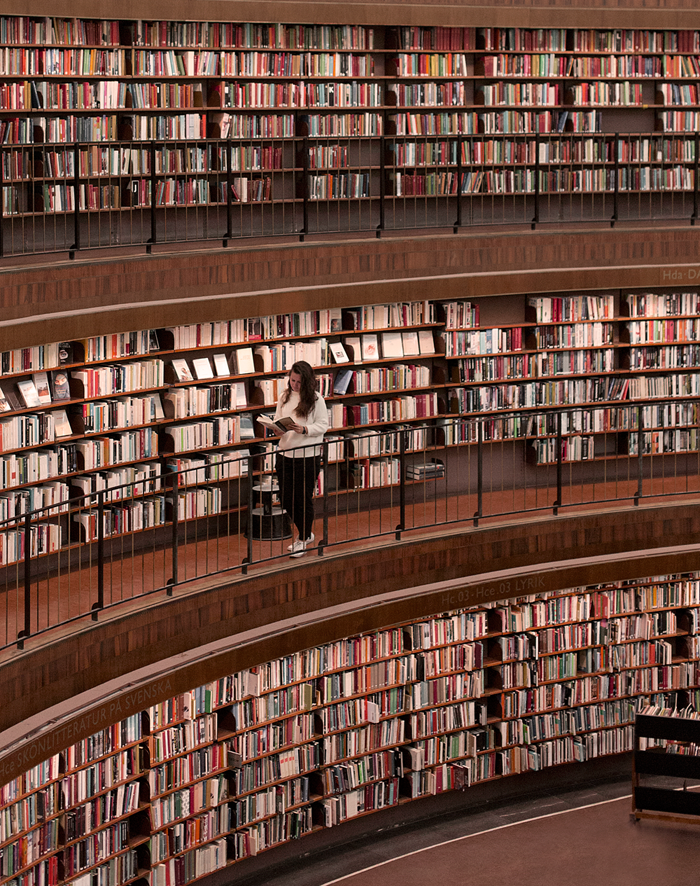 Stadsbiblioteket
Read more from Stockholm
25 things to do in Stockholm during winter – Mahalo – Gamla Orangeriet – Christmas Special: Christmas Markets in Stockholm 2018