Post contains affiliate links
It's Thursday, and today we're looking back at my brief visit to Dubai back in 2012!
I went on a cruise during the school holiday with my family where we visited Fujairah (United Arab Emirates), Muscat (Oman), Abu Dhabi (United Arab Emirates) and our last stop on the trip was Dubai in the United Arab Emirates. We only had one and a half-day in the luxurious city and we maxed them out with spending one afternoon and evening in Downtown Dubai, where the highest building in the world, Burj Khalifa, and the huge shopping center Dubai Mall is located, and one full day out on Atlantis The Palm in the amazing waterpark Aquaventure Waterpark.
I would love to go back to Dubai one day and explore more of the magnificent city! There is just something special with all of the high skyscrapers and the turquoise water by the long beaches. Talk about contrasts! On my current Dubai Bucket List is staying one night at the Atlantis The Palm*, visiting Dubai Miracle Garden and going up to the top of Burj Khalifa. I would also like to go back to Aquaventure Waterpark because it was such a fun (and beautiful!) waterpark, loved all of the slides!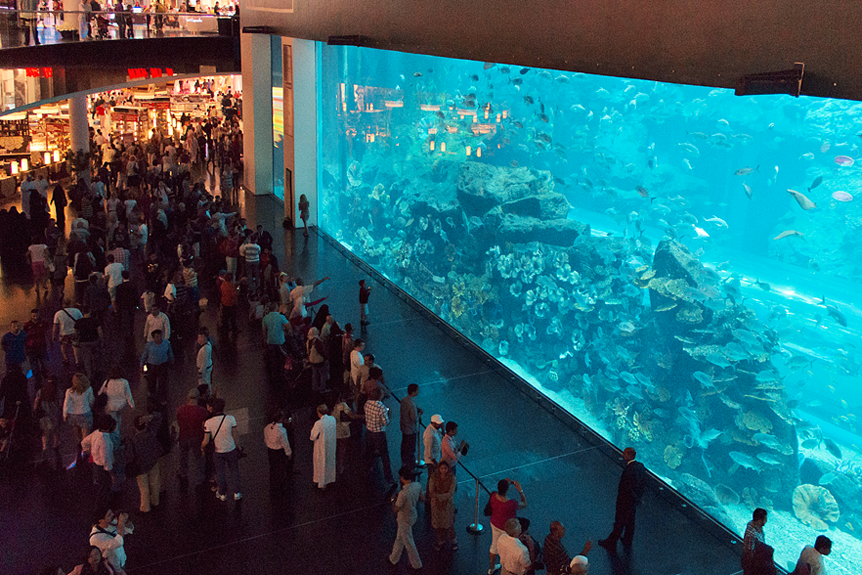 An aquarium located inside Dubai Mall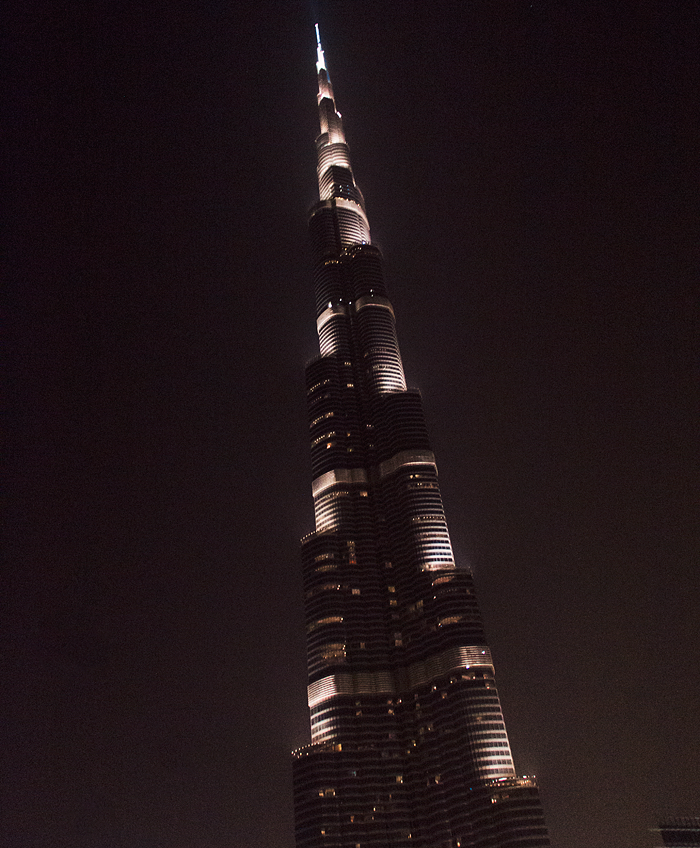 Burj Khalifa by night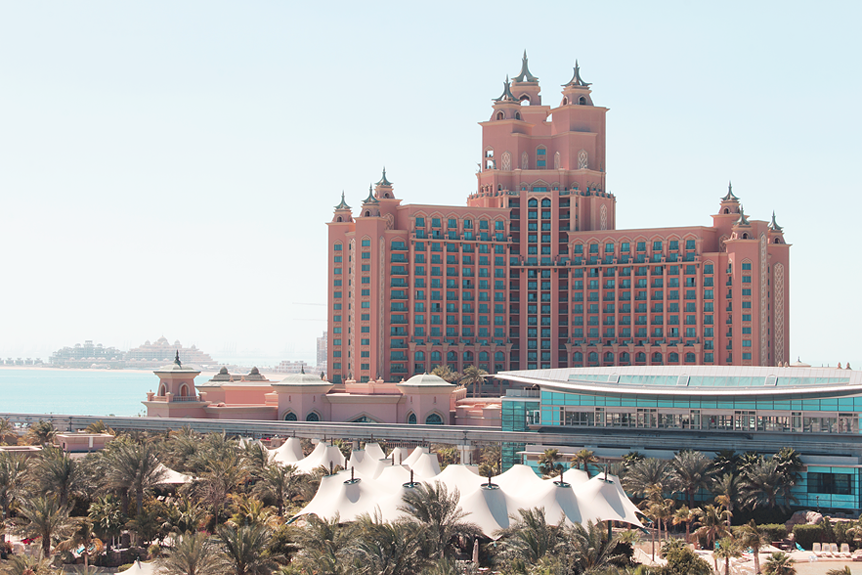 Atlantis The Palm*, a five-star hotel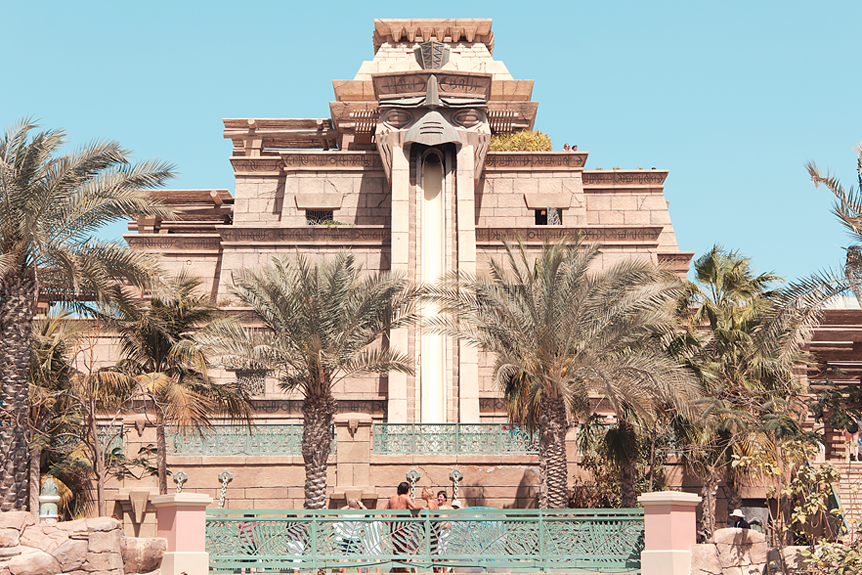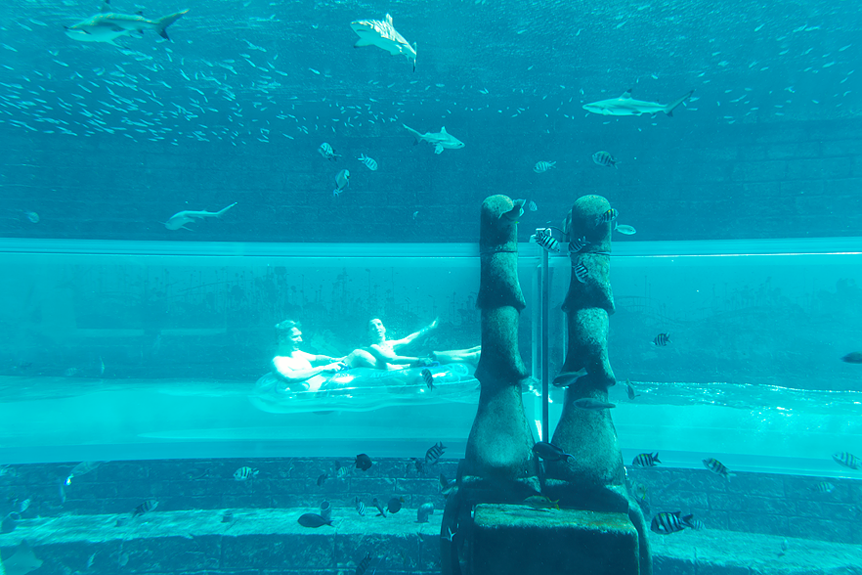 One of the slides in Aquaventure Waterpark – inside an aquarium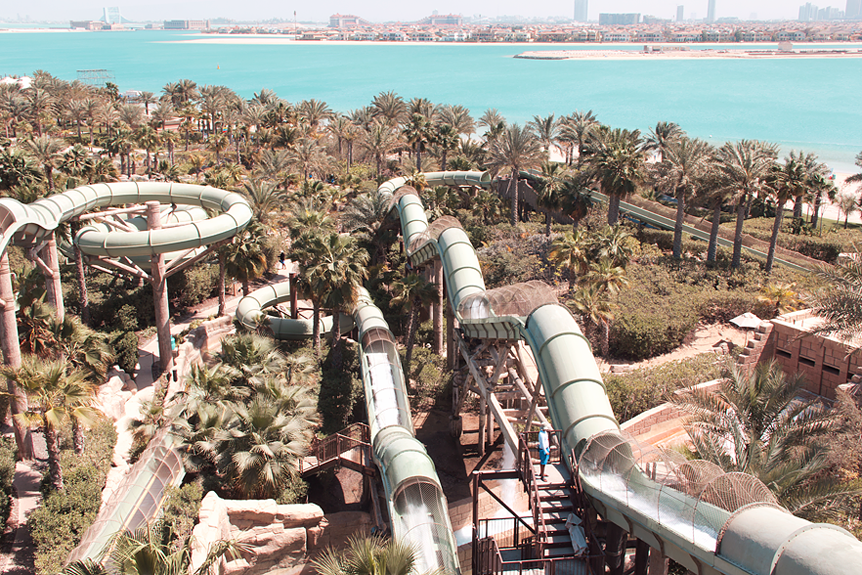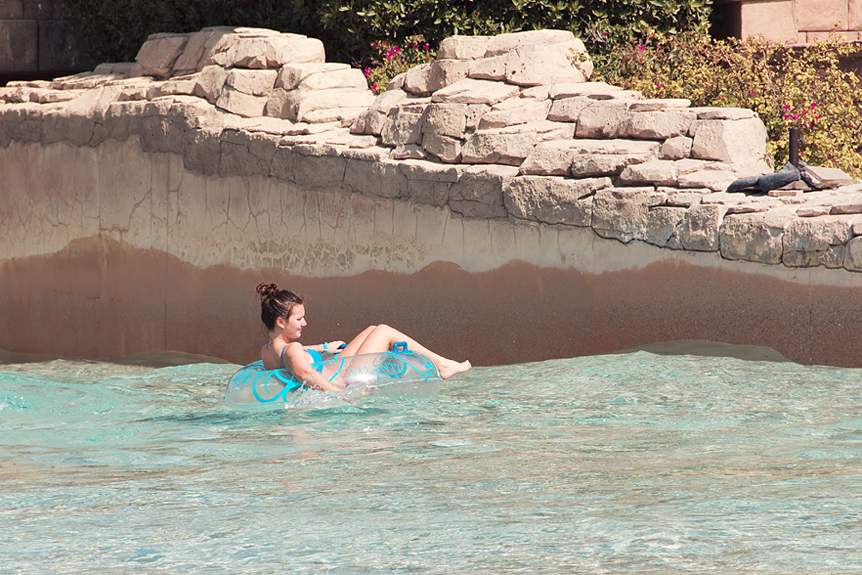 Just hanging at Aquaventure Waterpark (by the way just remembered that I got an awful sunburn that day after spending to much time in these lazy rivers, haha!)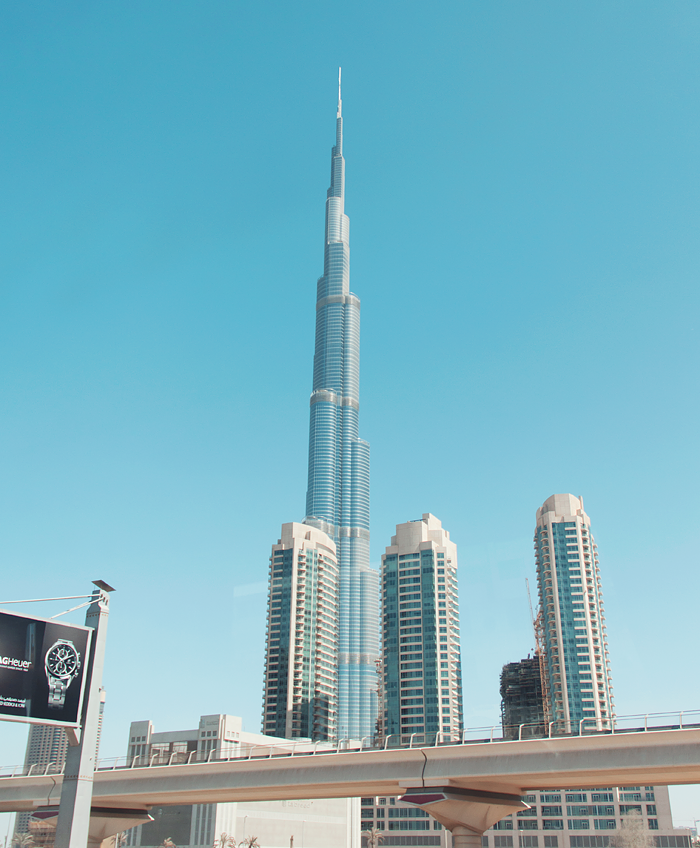 Burj Khalifa from a distance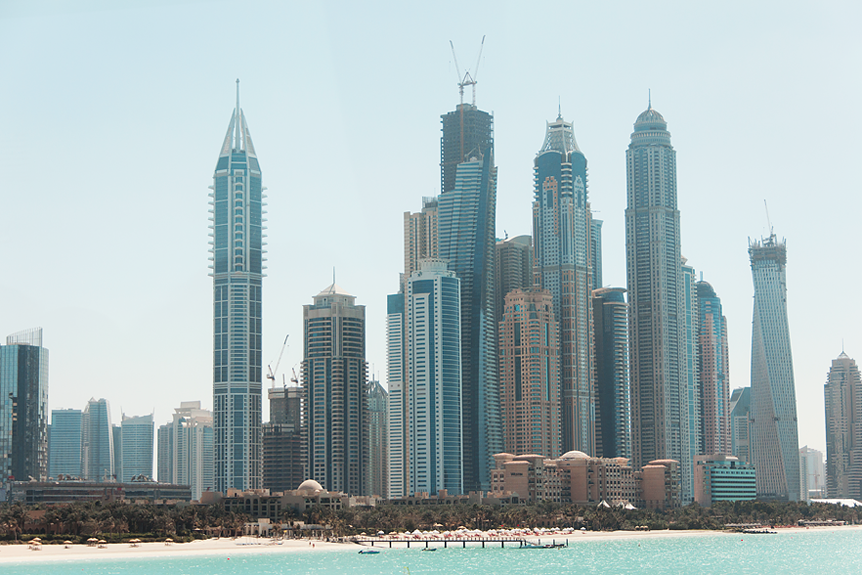 Dubai cityscape
*Affiliate links