Back in April 2014, my mom turned 50 and we traveled with the family + my grandmother to the Yucatán in Mexico.
We stayed at the five-star Hotel Riu Palace Riviera Maya in Playa del Carmen for two weeks and enjoyed the sun, the ocean, and the all-inclusive buffet, hehe. We also took a couple of day trips and explored ancient Mayan temples, went swimming in cenotes, the park Xcaret, had tacos with the locals and snorkeled with a couple of sea turtles out in the open. It is still one of my coolest experience ever, snorkeling in the ocean when a two-meter-long sea turtle dives just an arm's length away from me.
We had such a good time in Mexico and I think it's an amazing destination for both the climate and the historical cites – Chichán Itzá is even one of the new seven wonders of the world and has a fascinating history. I know that Mexico has sort of a bad reputation, but Yucatán is all for tourism and I didn't feel unsafe a single time during our visit.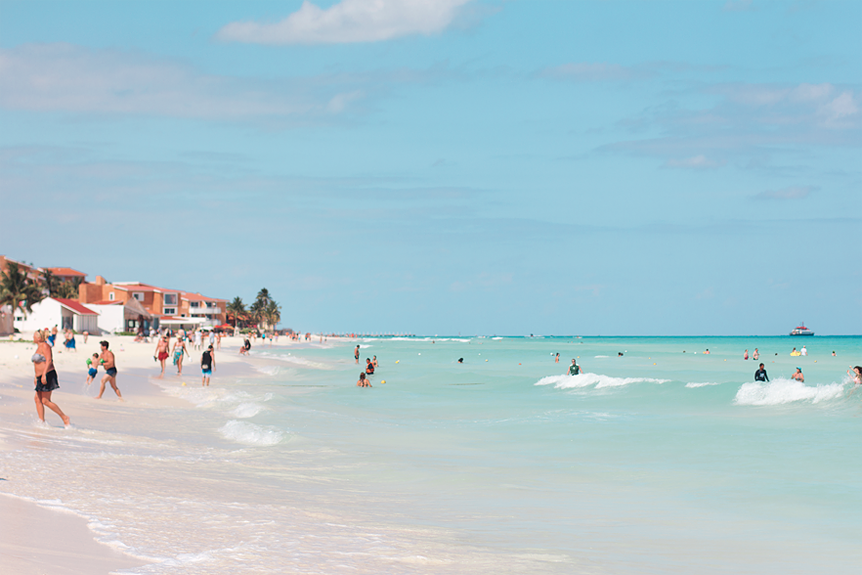 The beach at our hotel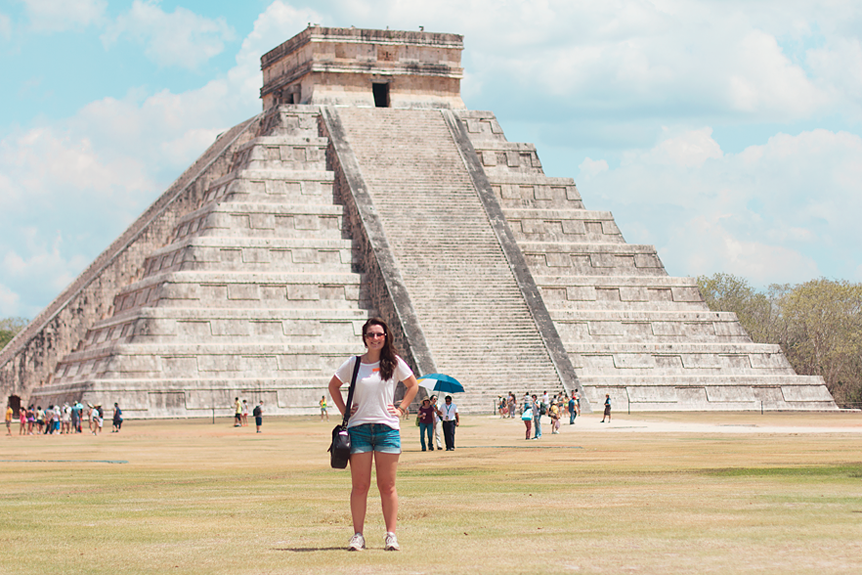 Me in front of El Castillo in Chichán Itzá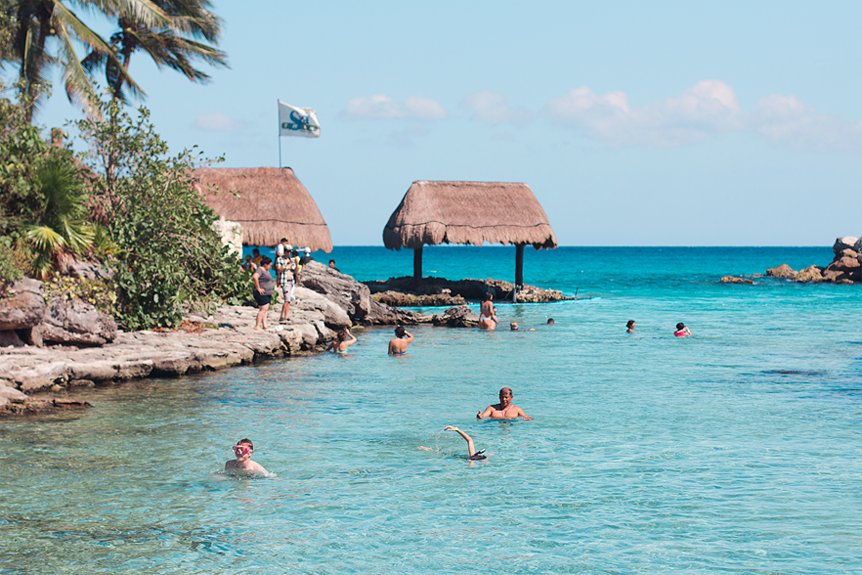 A snorkeling beach at Xcaret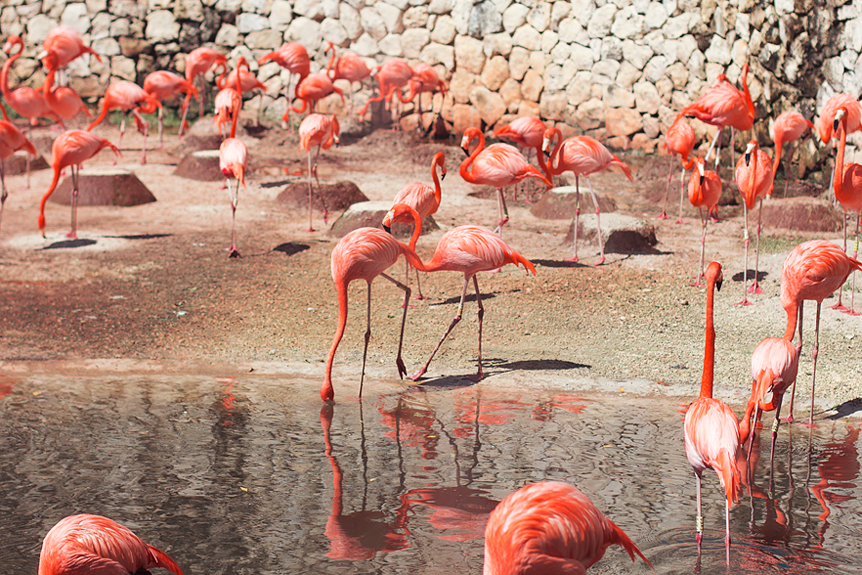 Flamingos at Xcaret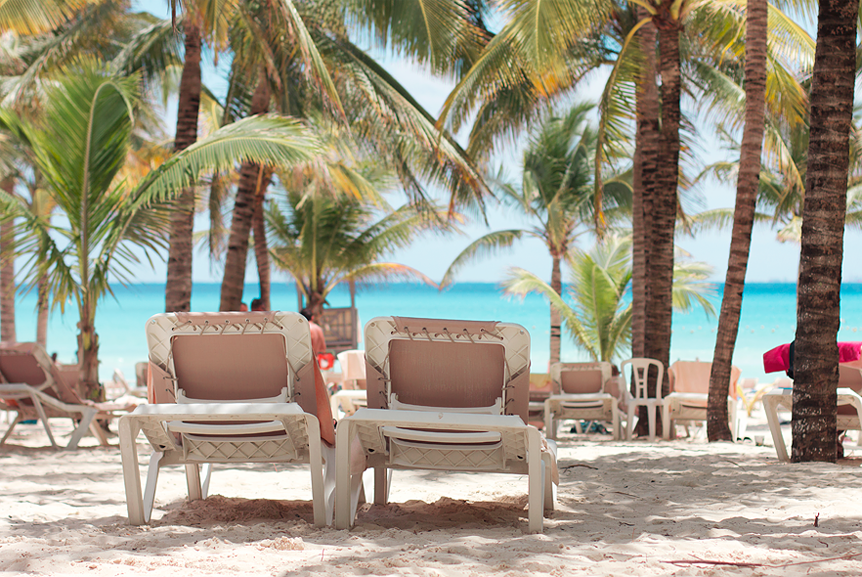 The beach at our hotel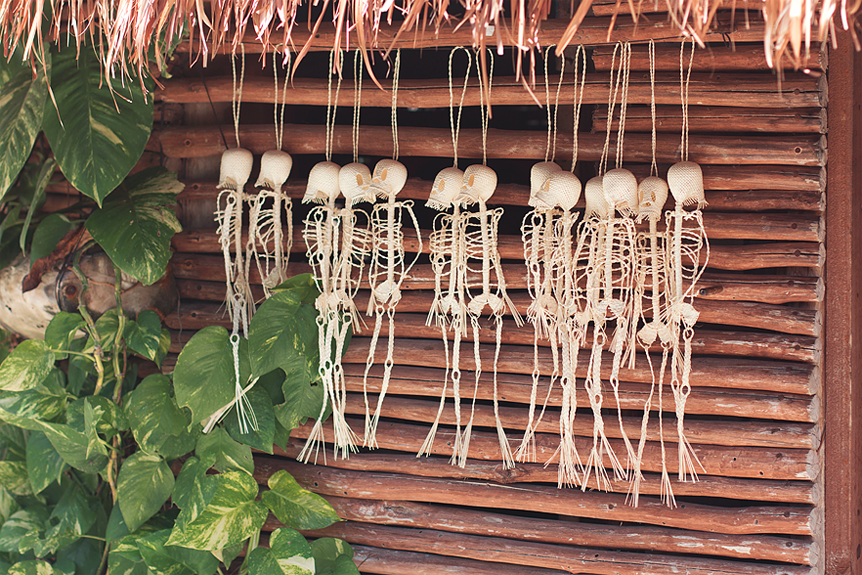 Some interesting details at Xcaret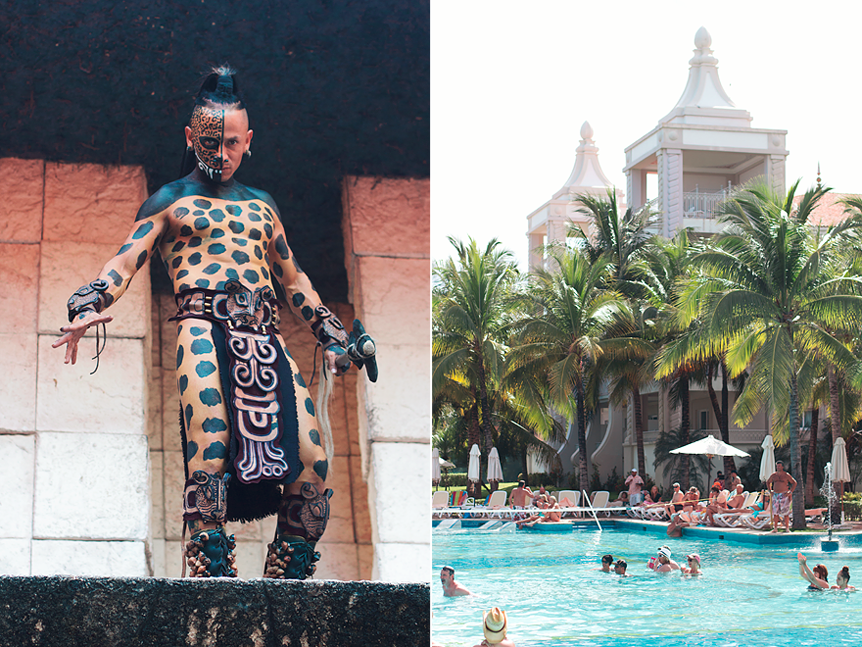 A theatre at Xcaret about Mexicos history – The pool at our hotel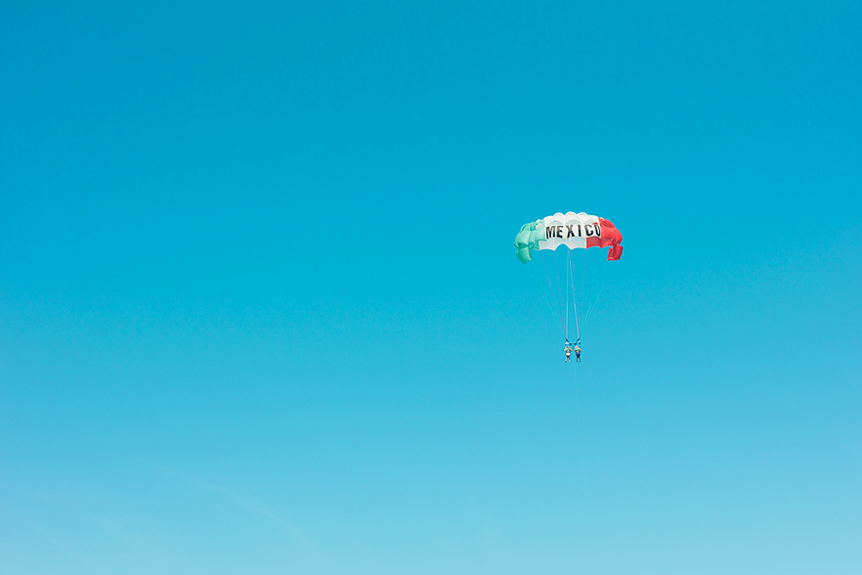 Parasailing at the beach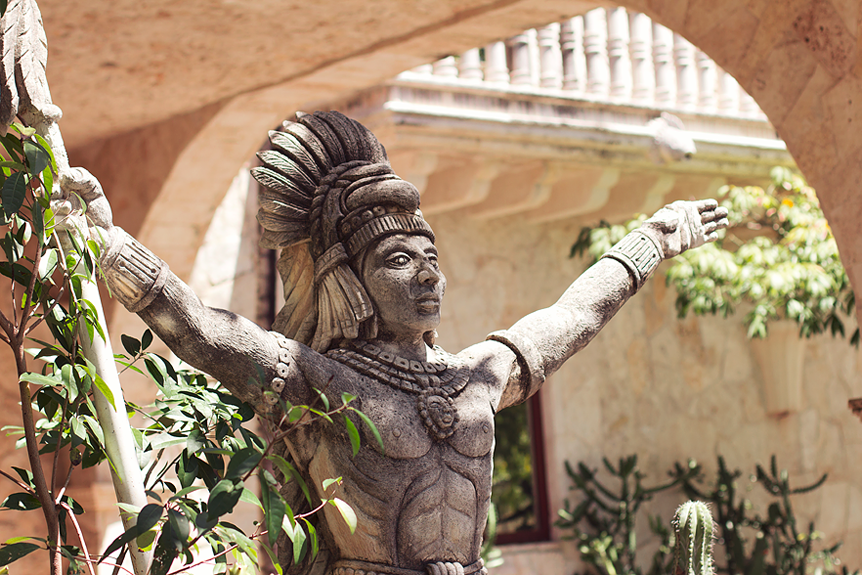 A statue in Playa del Carmen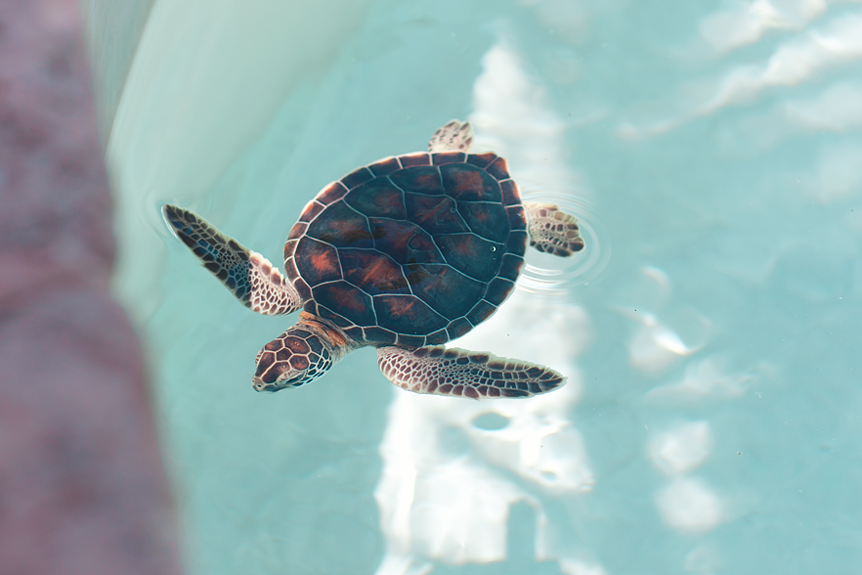 Sea turtle! ❤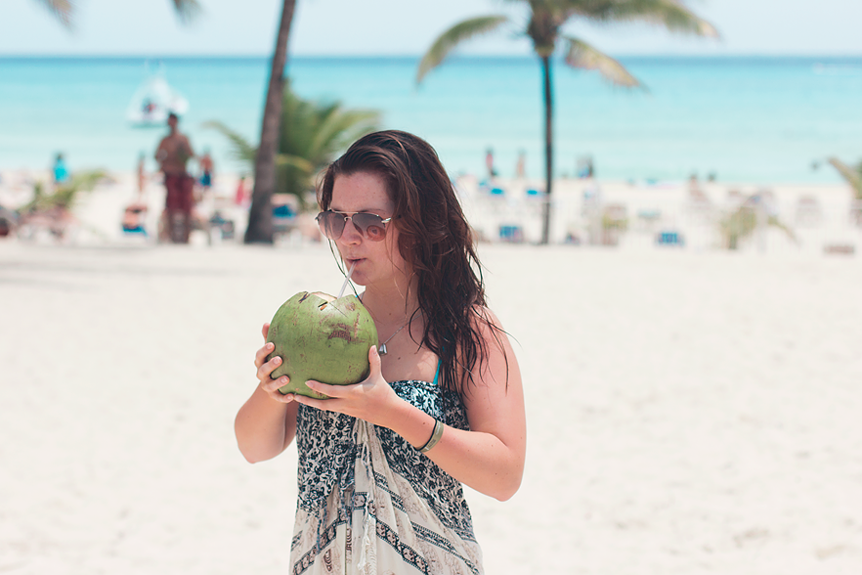 Nothing beats having a drink from a coconut!