On our sixth day on Crete, our rental car "Sleepy Gonzales" had to work those hills again.
DAG 6 (31 JULI 2018)
Me, my boyfriend and his brother wanted to get out of the charter bubble for a while so we got up before sunrise to go on a road trip and explore the island beyond the tourist streets surrounding our hotel. We witnessed the sun rise above the hills as we drove by and stopped in the middle of nowhere where there was a sign that said "breakfast" by the side of the road. I have tried to retrace our steps to find where it was without success but they had goats and chicken in the yard and served us a great breakfast package with feta- and olive sandwiches.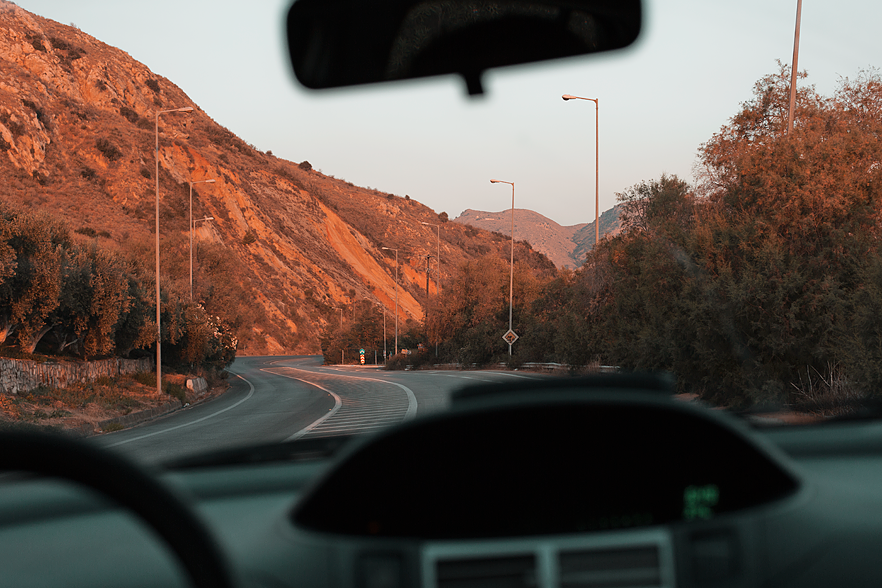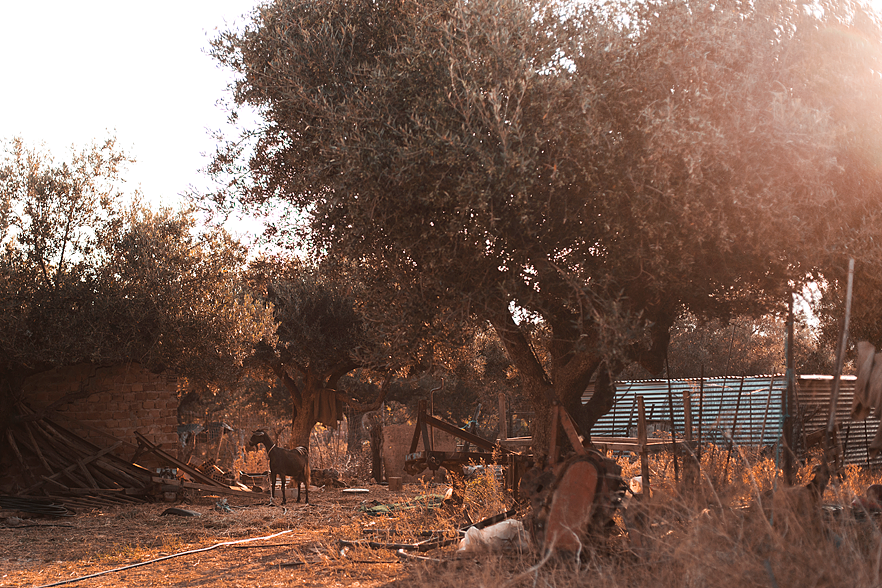 Our first (and pretty much only) planned stop of the day was the beach Elafonissi on the west side of the island which is famous for its pink sand. The beach is usually crammed with humans but since we arrived before all tourist buses we had a really nice experience of the beach, that actually was way pinker than I had hoped it was. We stayed for about an hour before the crowds started to arrive and that was when we decided to hit the road again.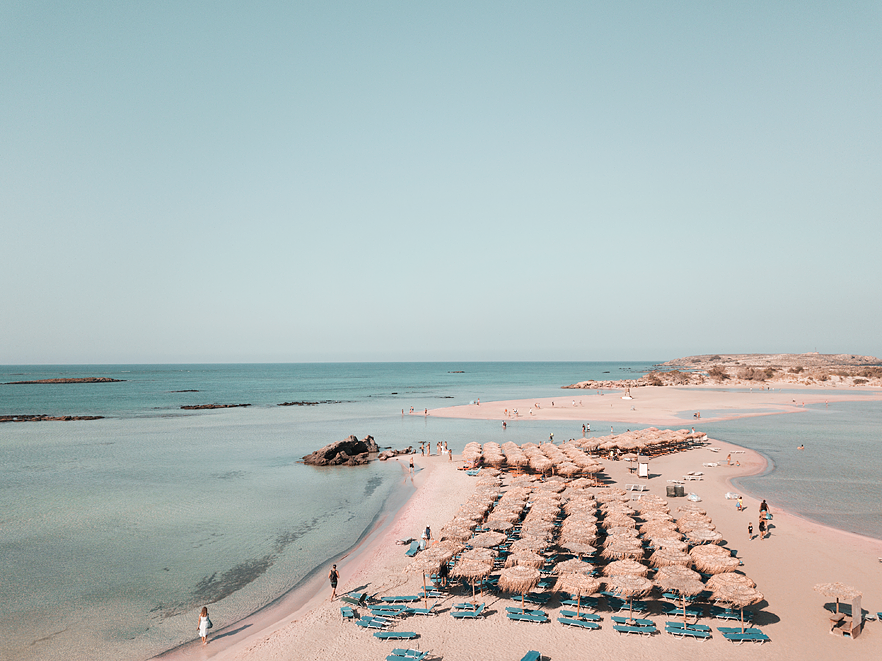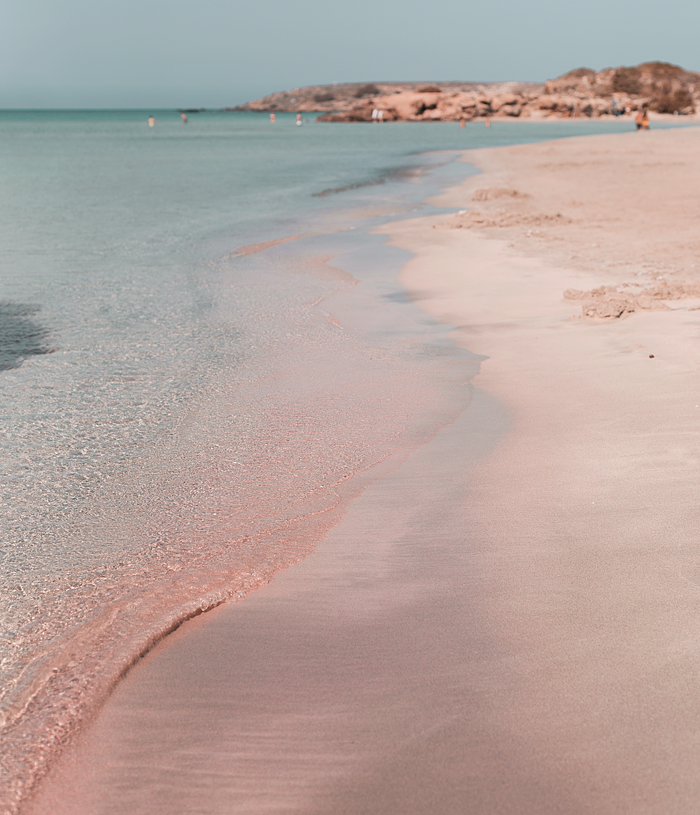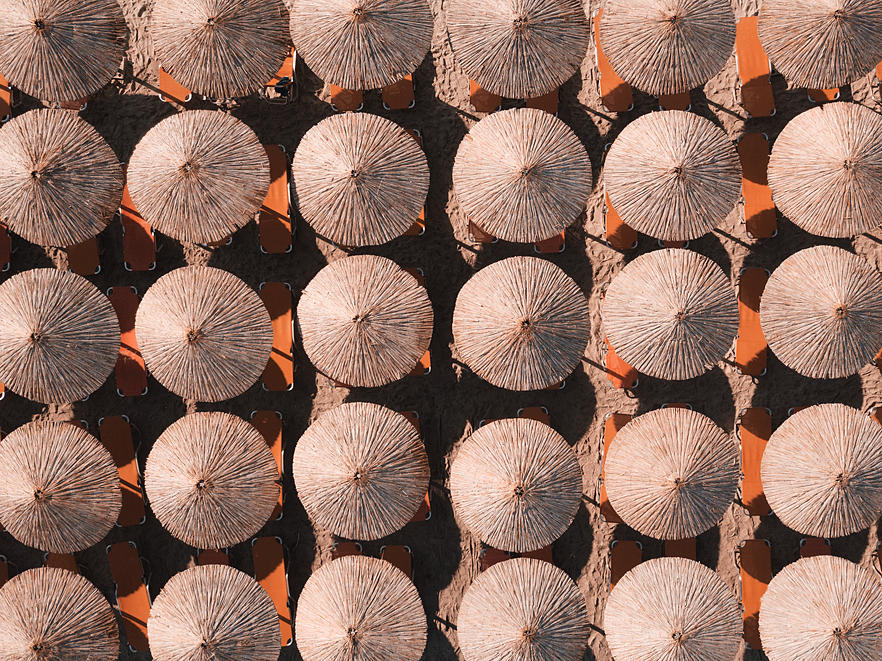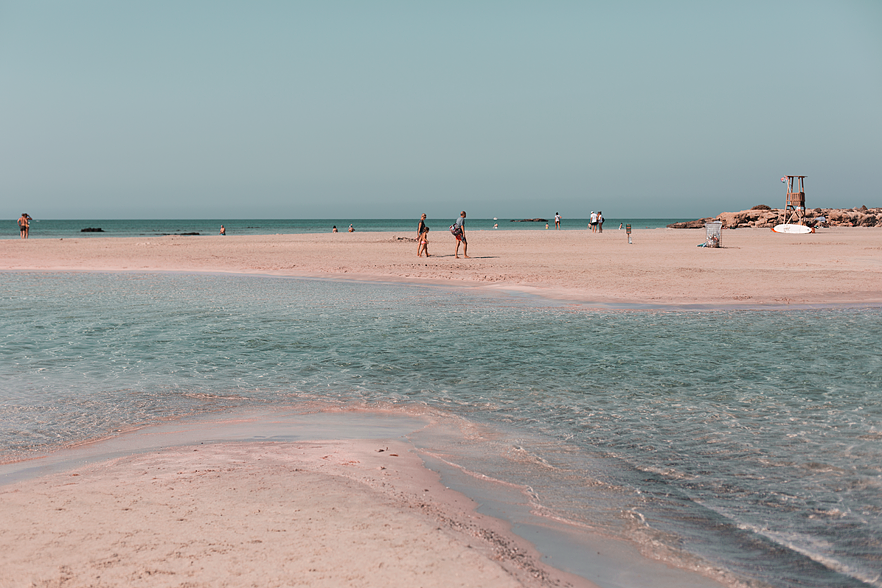 The biggest problem with Elafonissi? Everyone who gets there has to drive on the same small road which meant that as we were driving up the hills again we were meeting everyone who was going down the hills to the beach – this included big tourist buses in every hairpin turn. I've never been much into religion, but at that point, I was praying to all Gods in every religion since I was pretty much panicking when we were just inches from the side of the road with no shield what so ever between us and a long fall down a cliff. We somehow survived that "adventure" and continued our road trip through cute little villages.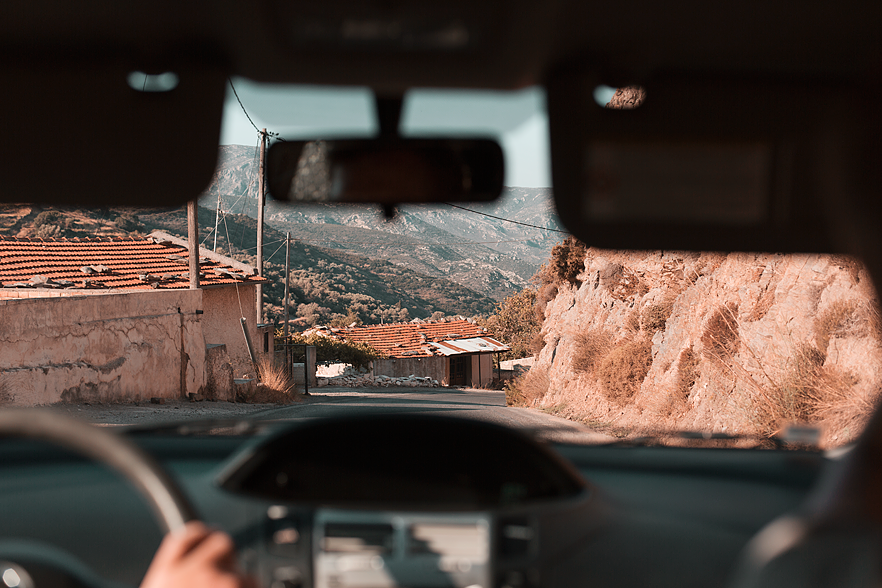 We had some loose thoughts about hiking the famous Samaria gorge this day but thought that it was way too hot and instead turned to google where I found a blog post that referred to a town on the south side of the island as "The most genuine town on Crete" so that's where we went – to Paleochora. I would have loved if the town didn't have any hotels and if the locals didn't even speak English, but it wasn't THAT genuine, but it still had such a different vibe from the town Rethymnon where we were staying. I liked it a lot and we strolled around for a while and discovered an old fortress with an amazing view over the town before we pretty much drowned in our own sweat and decided to go for a swim in the ocean.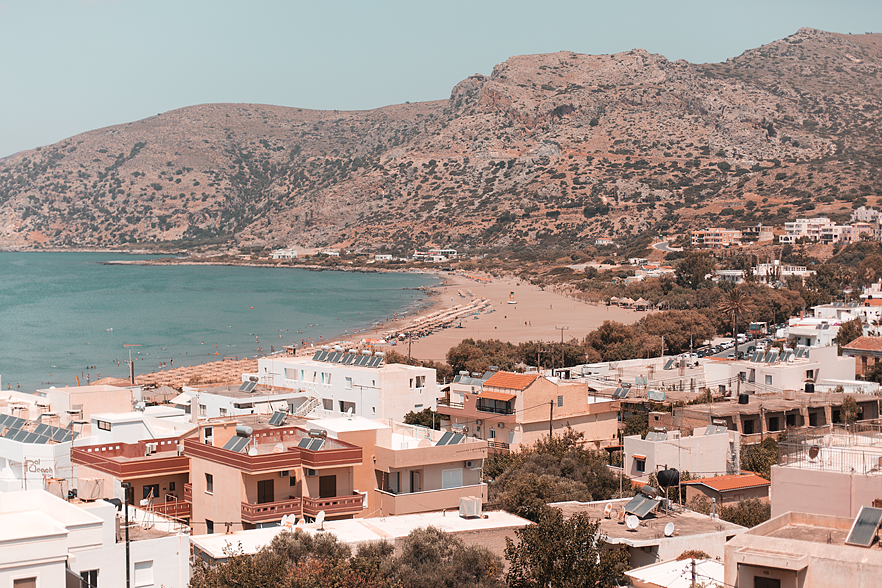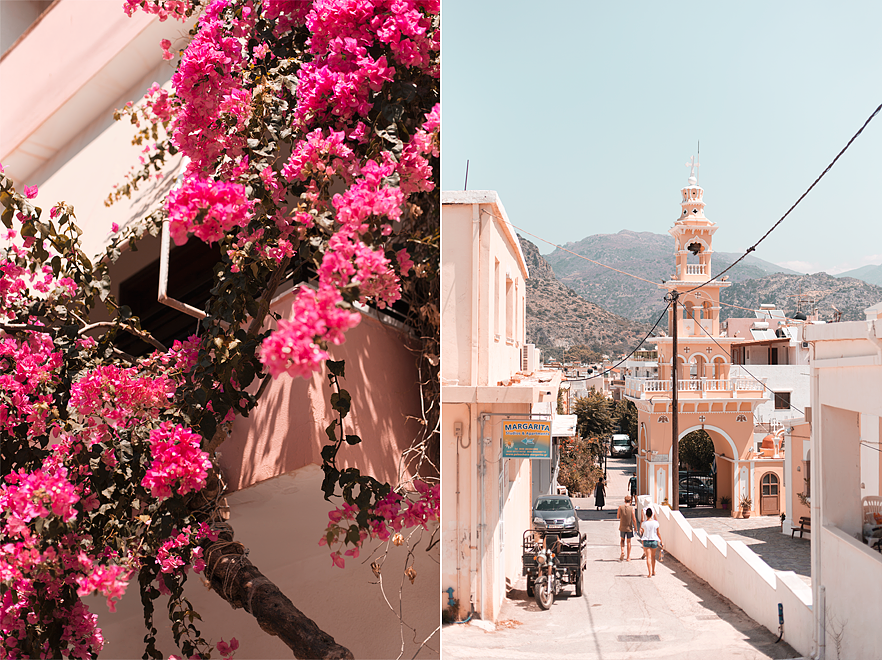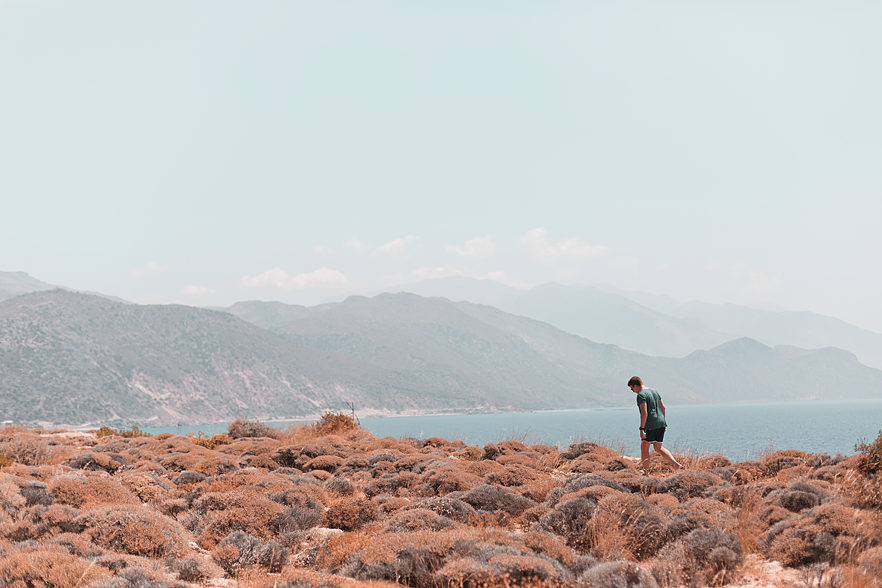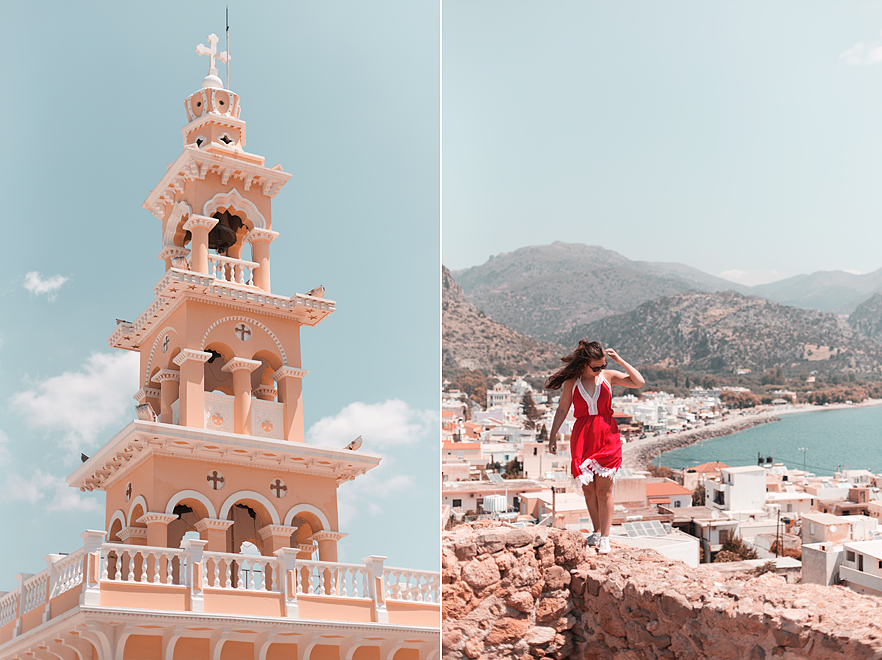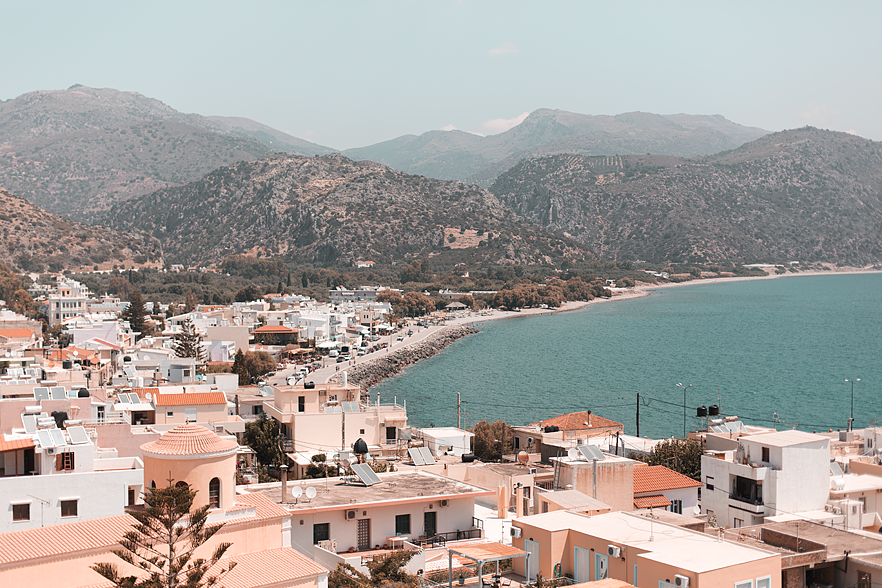 I had had some huge problems finding vegetarian food in the restaurants surrounding our hotel which mostly served the same things and got so happy when I saw that Paleochora had a completely vegetarian restaurant so that's where we went for lunch. The food was really great and the manager was super welcoming and friendly and made us leave the town with such a great feeling.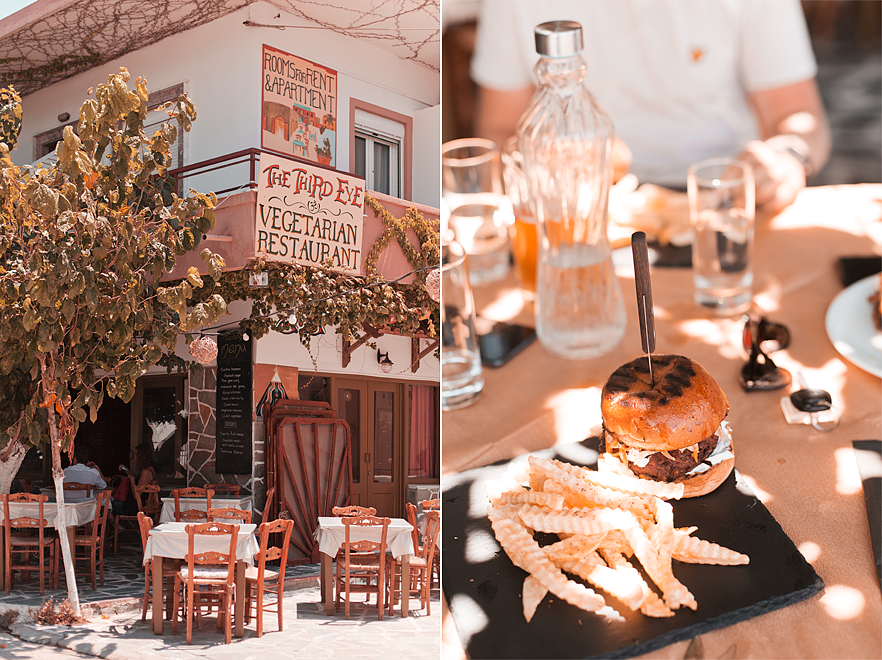 We drove back to our hotel after lunch and hanged out with the rest of our travel party for the whole afternoon. We went to another restaurant in the area for dinner and I was pleased to find that they had a vegetarian alternative to the famous Greek dish moussaka.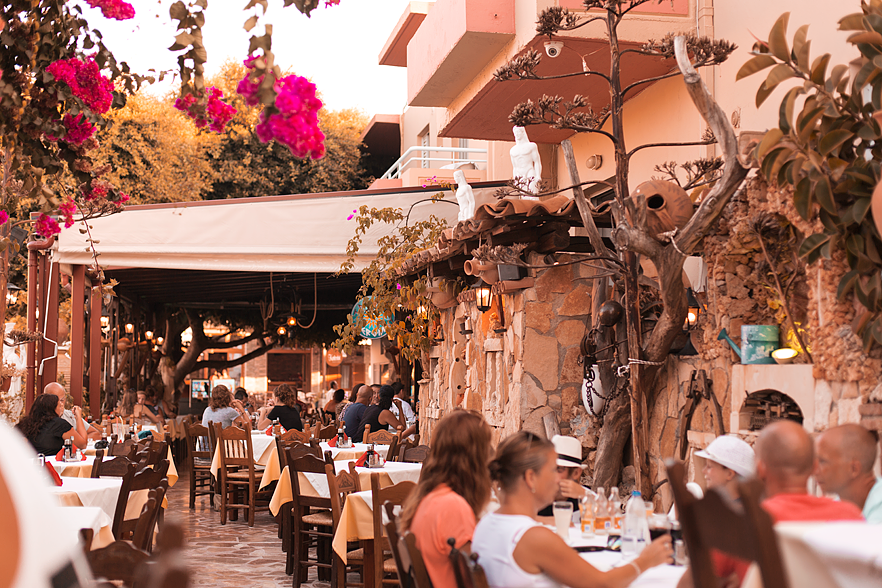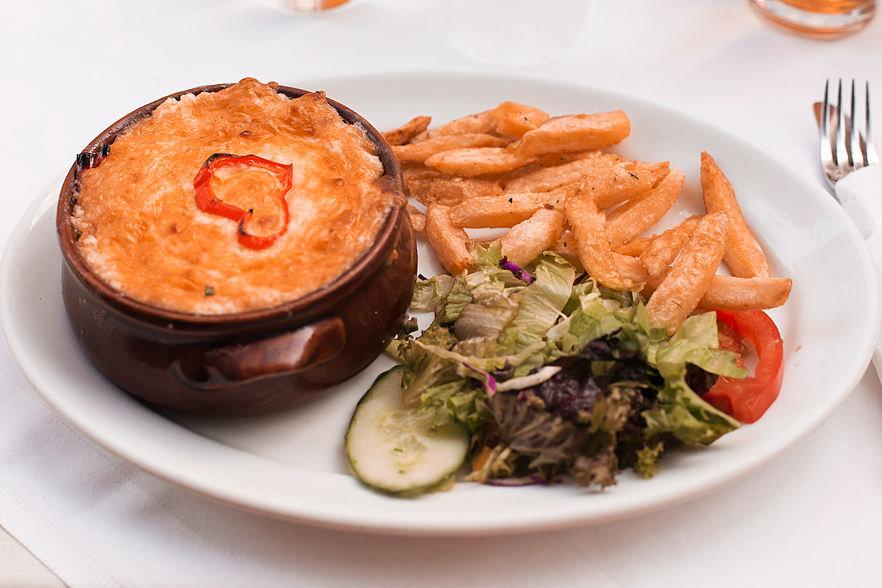 We spent the last hours of the day at the beach and went for a midnight swim in the ocean where everyone tried to scare each other in the pitch black water. You know, the "something touched my foot"-thing is way scarier when it's dark, haha.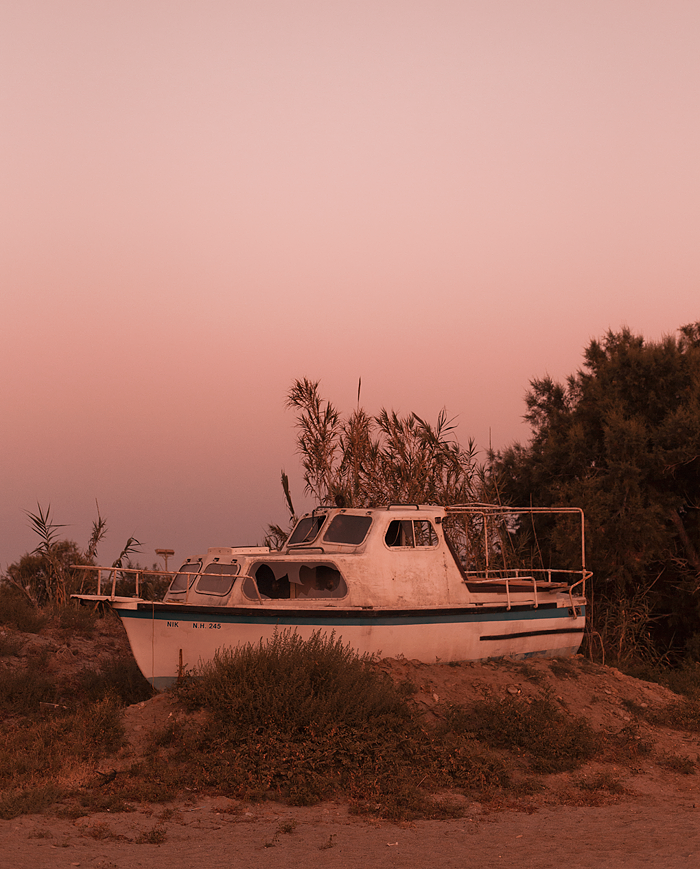 Resedagböcker från Kreta 2018
Del 1: Charterresa till Kreta Del 2: Den hemliga stranden Preveli – Del 3: Solnedgång över Rethymnon – Del 4: Lyxresort och volontärarbete på Kreta – Del 5: Den rosa stranden Elafonissi – Del 6: Arkadi Monastery på Kreta
Missa inga nya inlägg genom att följa Swedish Passport på Facebook eller Instagram