And we have reached my final travel diary from New Zealand!
I still have 5 days left from Australia to write about before I'm completely done with my Pacific Ocean trip. It's been three months since this trip, but with everything going on in the world right now, it honestly feels like a lifetime ago. Has there actually been a time when we could travel? Crazy, I know. I think it might be even extra important to daydream about travel at the moment. We need to remember that there is a world out there to explore when all of this is over, so let's daydream a little bit about Milford Sound today!
DAY 4
On our last full day in Queenstown, we decided to take a day trip to Milford Sound. It's a fiord located within Fiordland National Park and is one of New Zealand's most famous tourist attractions. I want to say that the four-hour bus ride to Milford Sound was amazing, but that would be a lie since I was in such a crappy mood. Mountain roads and I aren't really friends since I get super car sick, even with pills and acupressure bracelets. So I spent most of the time on the bus trying to sleep while we drove past these amazing landscapes. We had even paid extra to go on a bus with a glass roof for a better view. Talk about me not enjoying that extra feature, haha!
Oh well, we had a couple of stops along the way. Our first stop was the small town Te Anau where we had breakfast before visiting Hobbit Movie Scenery Rest Stop. Don't know if that's the official name but that was what I could find on Google Maps at least, haha! The second photo below is taken there and many movies have been filmed at that place. The third photo below is from a stop at Gertrude Valley Lookout where we filled our water bottles with glacier water. We also stopped at Mirror Lake.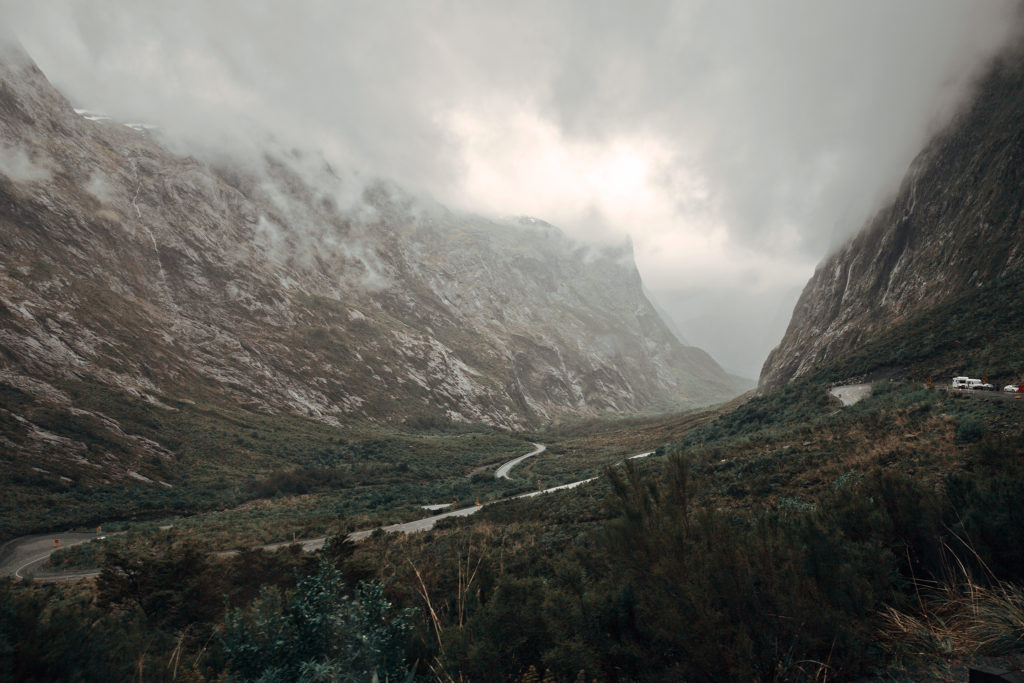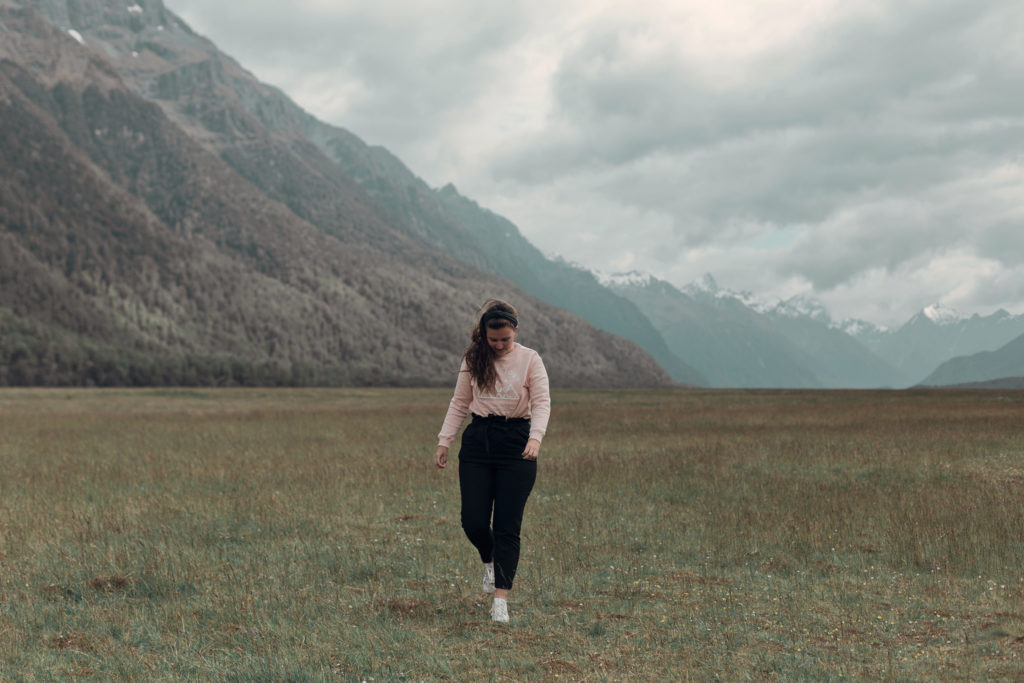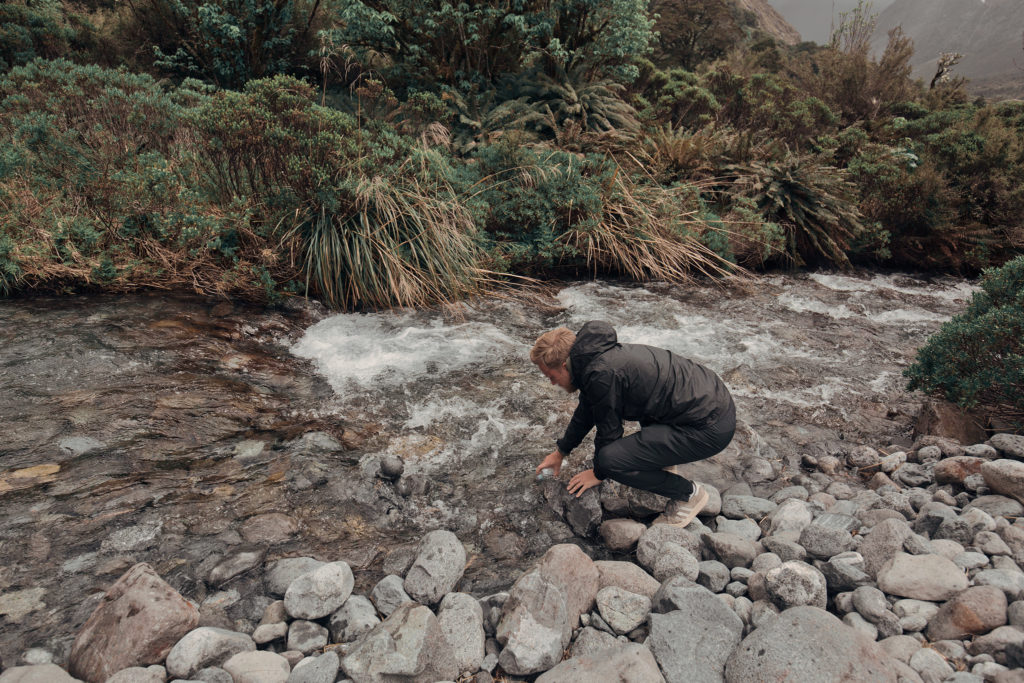 The Chasm
Our last stop before reaching Milford Sound was my favorite stop, the Chasm. I don't know if it was the place itself I liked or the fact that this was the first time it didn't feel like an organized group trip. You know the kind where everyone gets off the bus, takes some photos and then gets back on the bus. I like to wander off on my own and explore at my own pace when I travel, and I had a chance to do just that at this stop.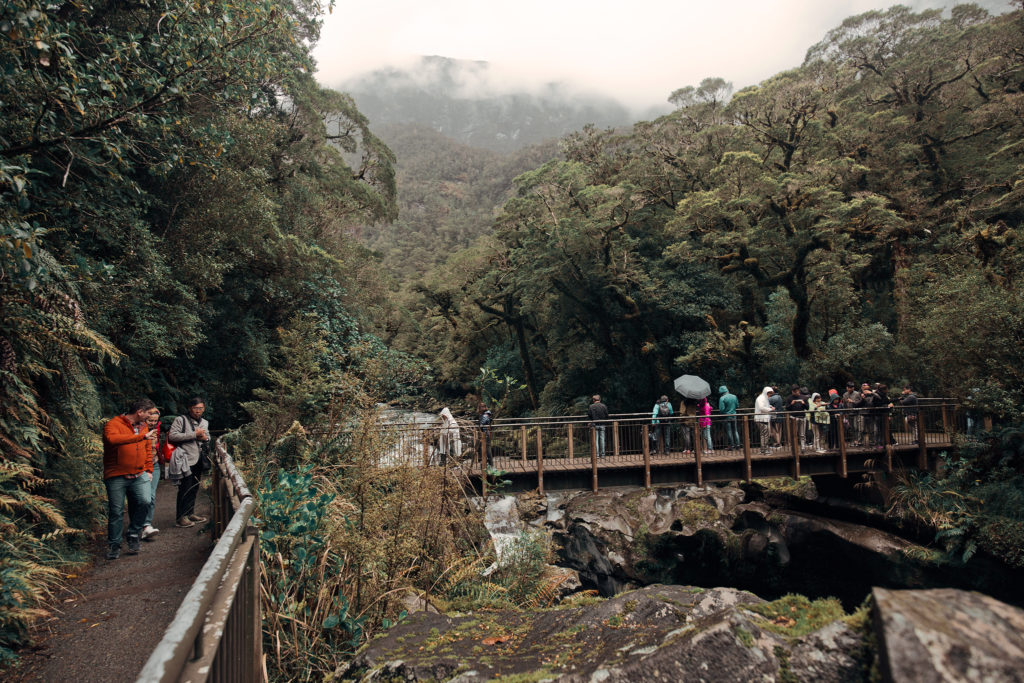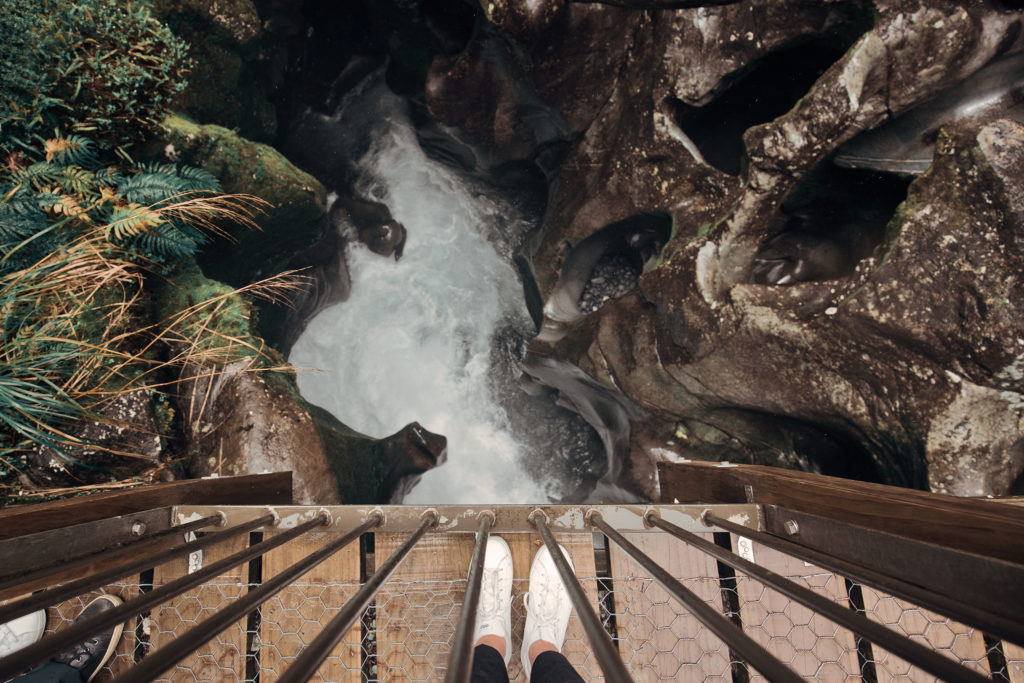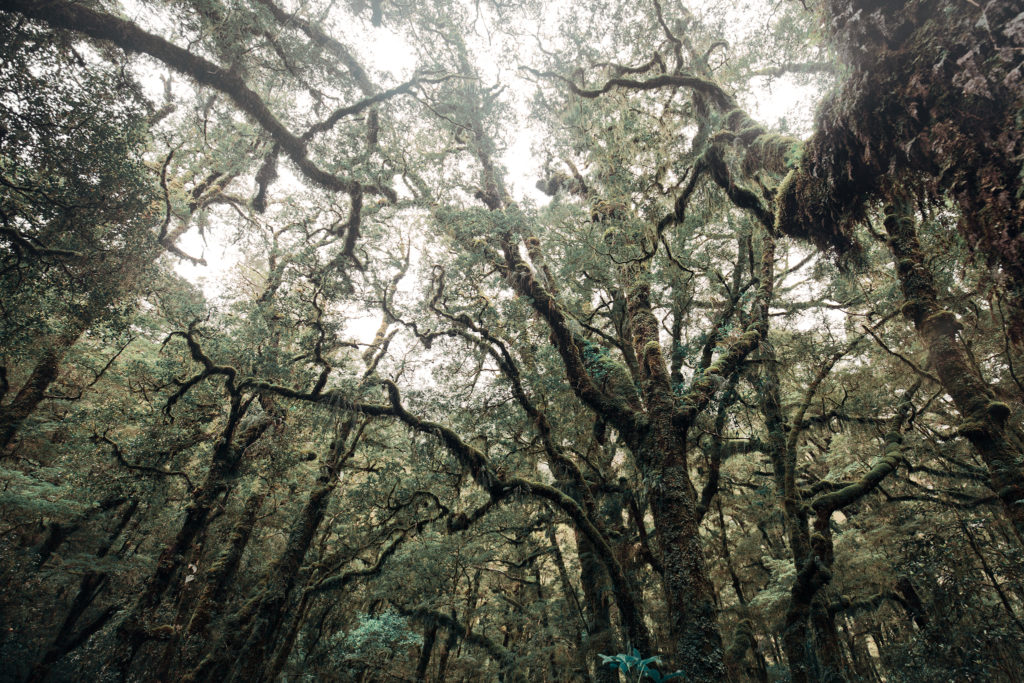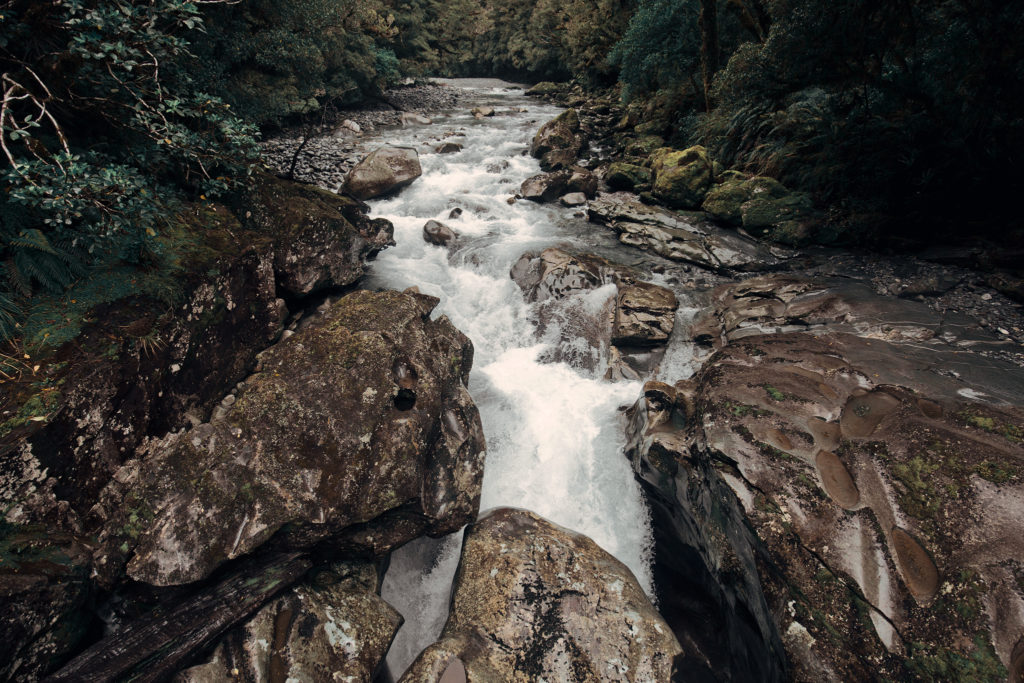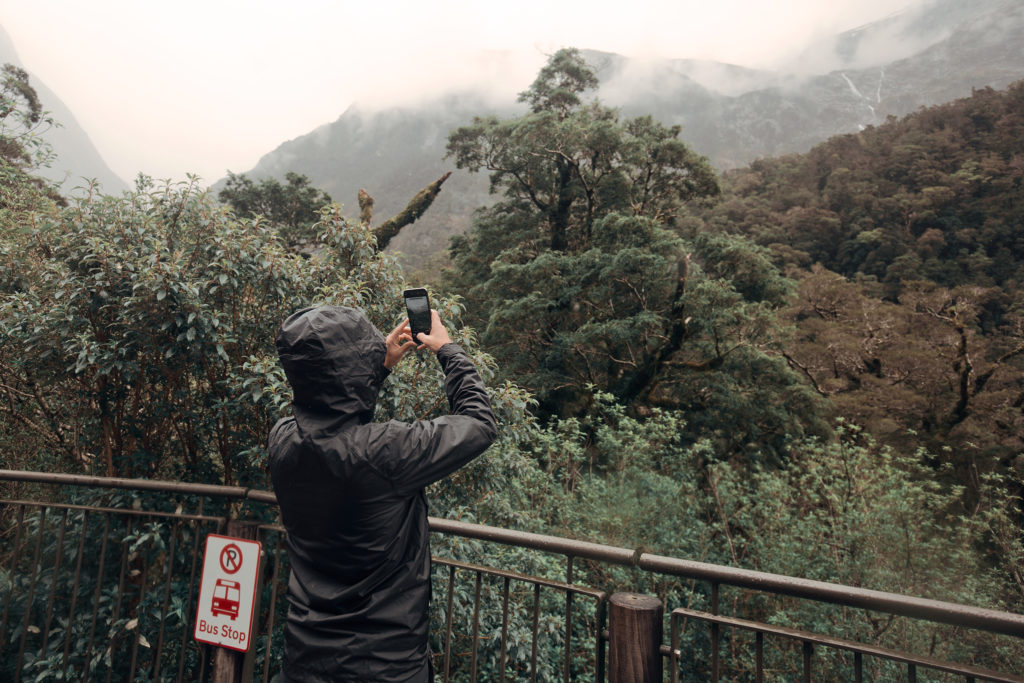 Milford Sound
And then we reached Milford Sound. Our tour included a boat ride in the fiord with a lunch buffet, but it felt a little bit rushed since the boat ride only was an hour and a half. We ate our lunch quickly and then spent the rest of the time looking at all the spectacular waterfalls. As you can see from the photos below, I got soaking wet at the end. The boat drove close to all the waterfalls and we basically stood right beneath them. Such an amazing experience! We also saw a couple of seals hanging out on some rocks – just when I had been inside, wiped off all the camera equipment and swapped my telezoom for a wide-angle lens, haha.
I think landscape photography is quite hard and this place looks so dull in my photos compared to what it looked like in reality. Milford Sound is just one of those places you have to experience on your own.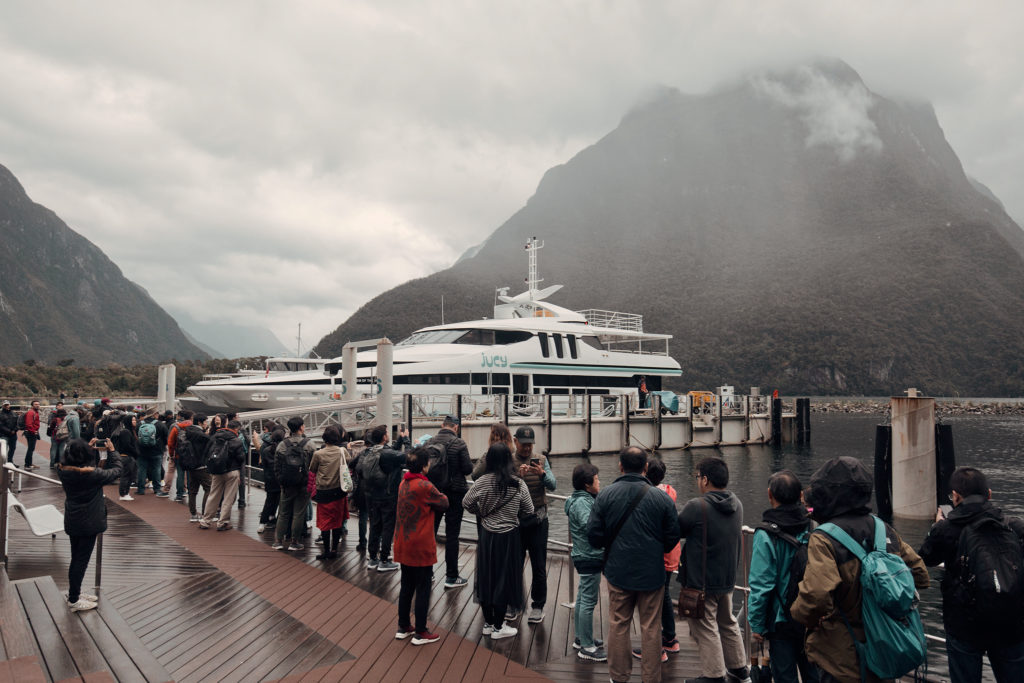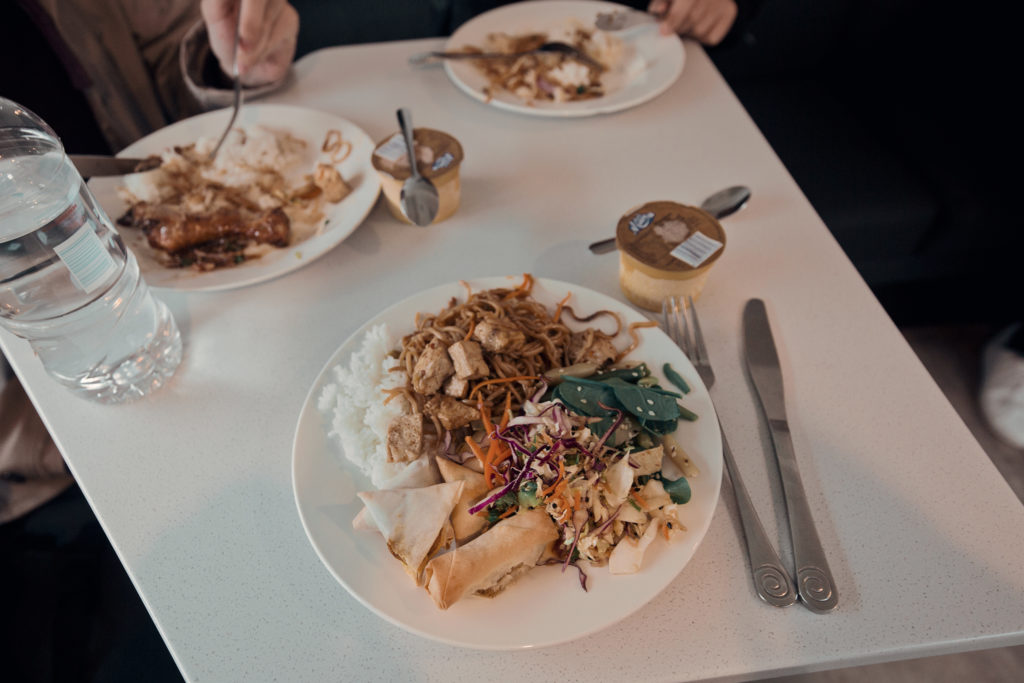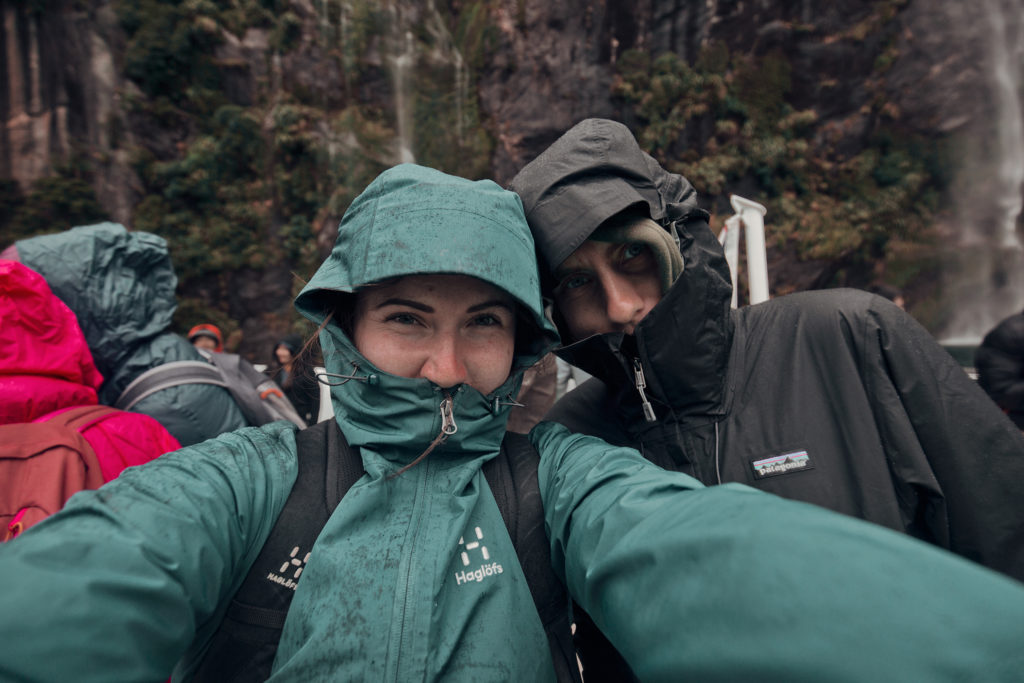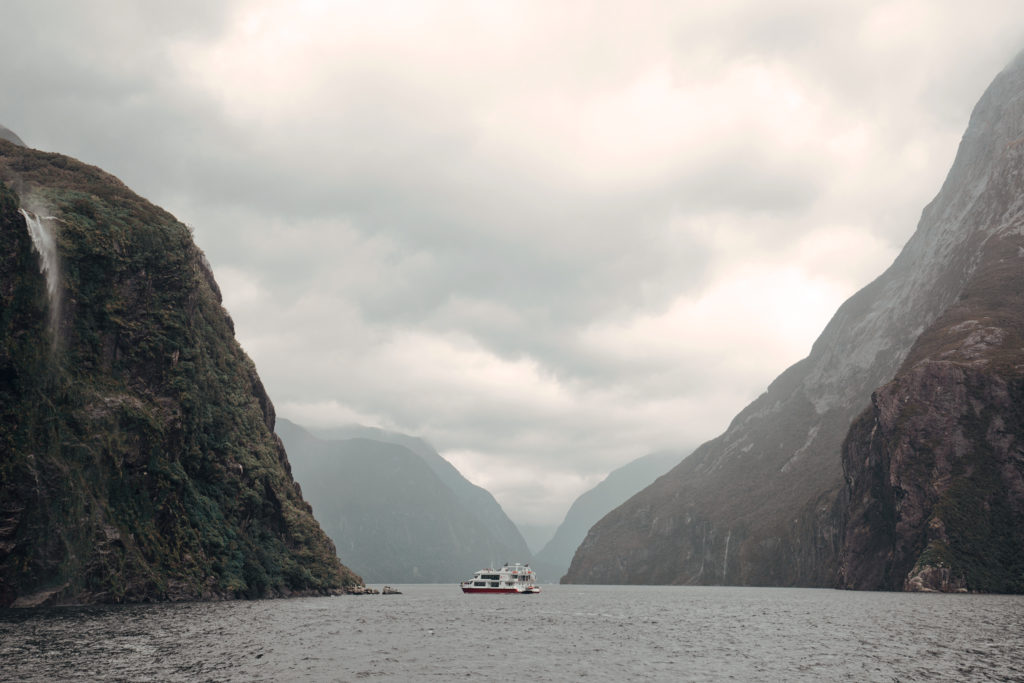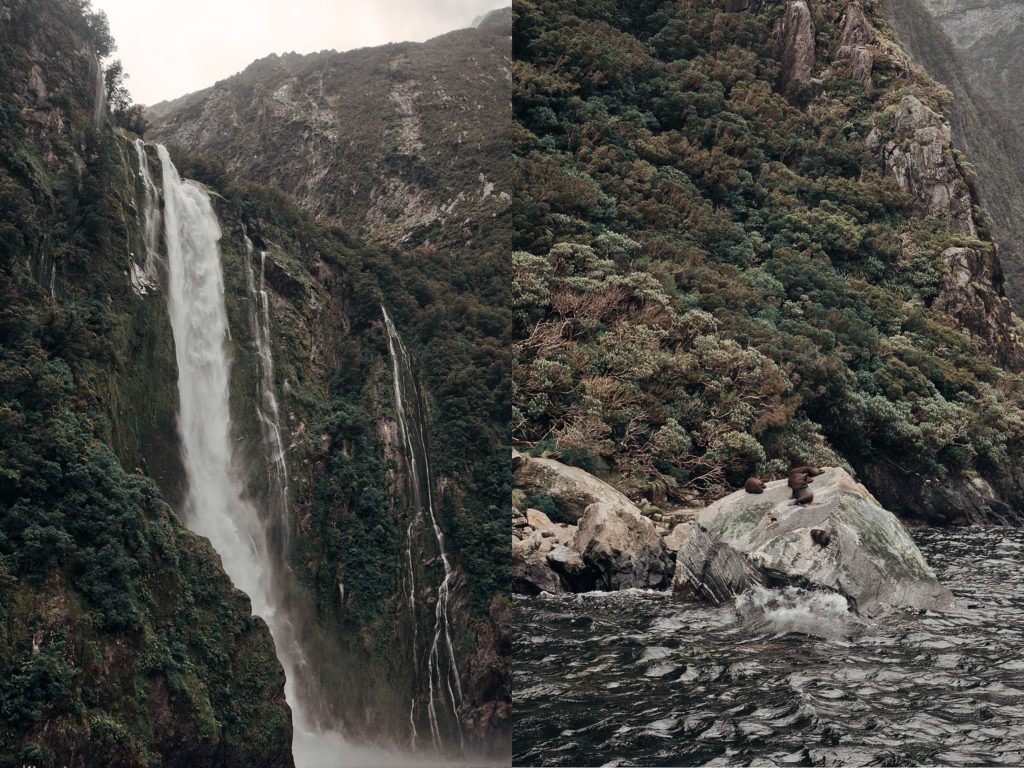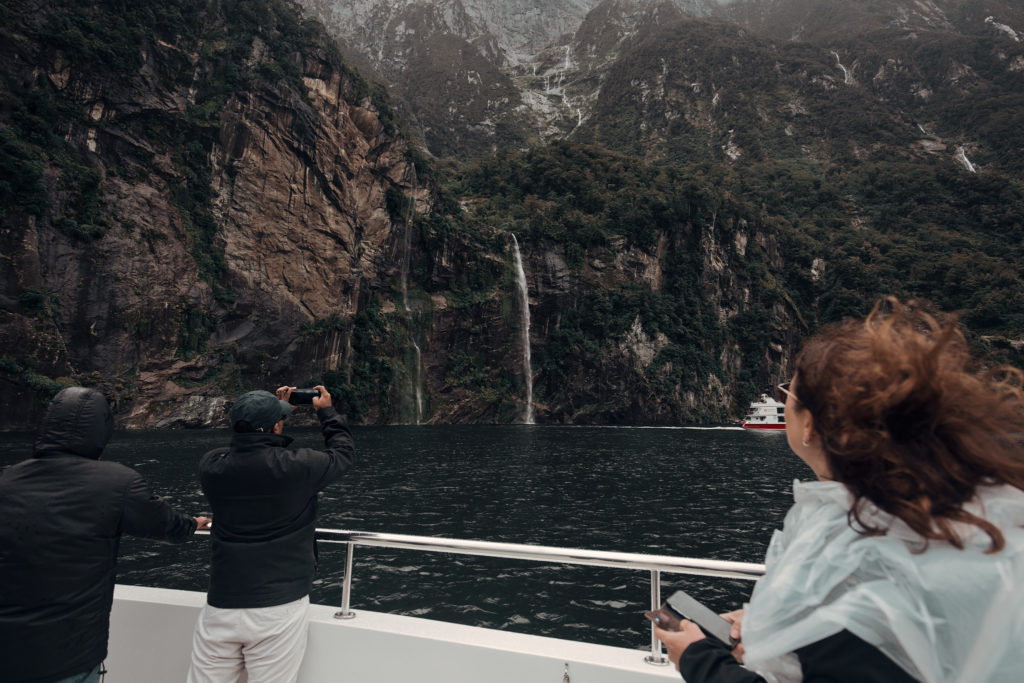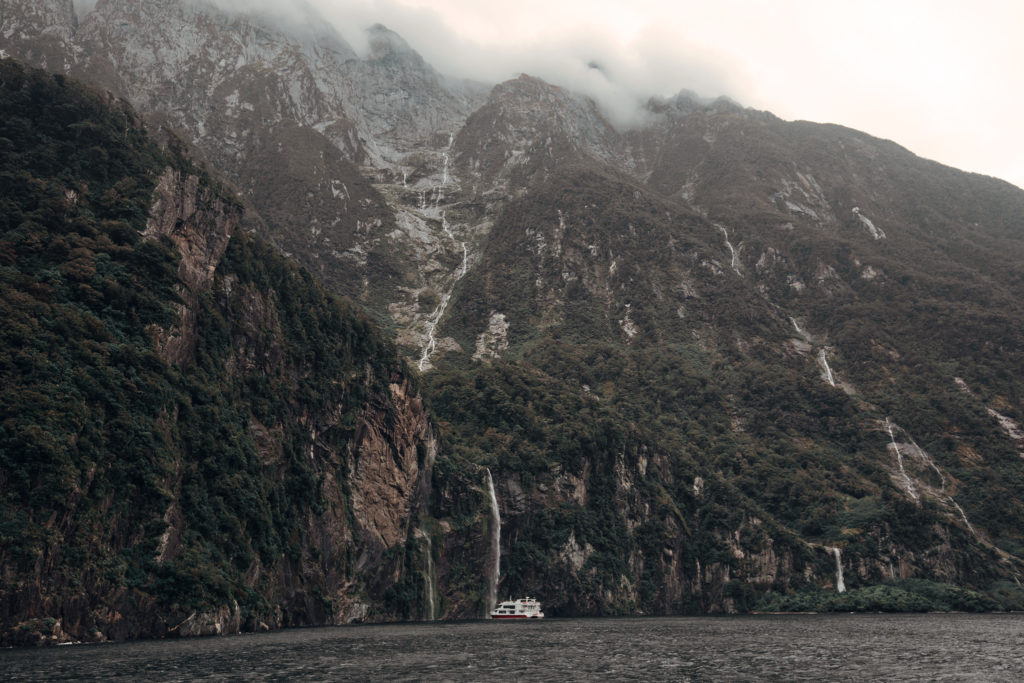 Four Hours back to Queenstown
Then we drove back to Queenstown again and only did one stop this time in Te Anau for dinner. I actually managed to sleep through the worst parts of the bus ride and did not get as car sick as I had been in the morning. Wiho! That also meant that I could enjoy the landscapes a lot more. New Zealand is absolutely magical with all its mountains and thousands of sheep everywhere.
When we got back to Queenstown, we stopped at Lord of the Fries and bought delicious vegan doughnuts before walking back to our apartment to pack our bags and get some well-needed sleep. This tour had been 12 hours long and even though we spent most of the time sitting down on the bus, we were all super tired.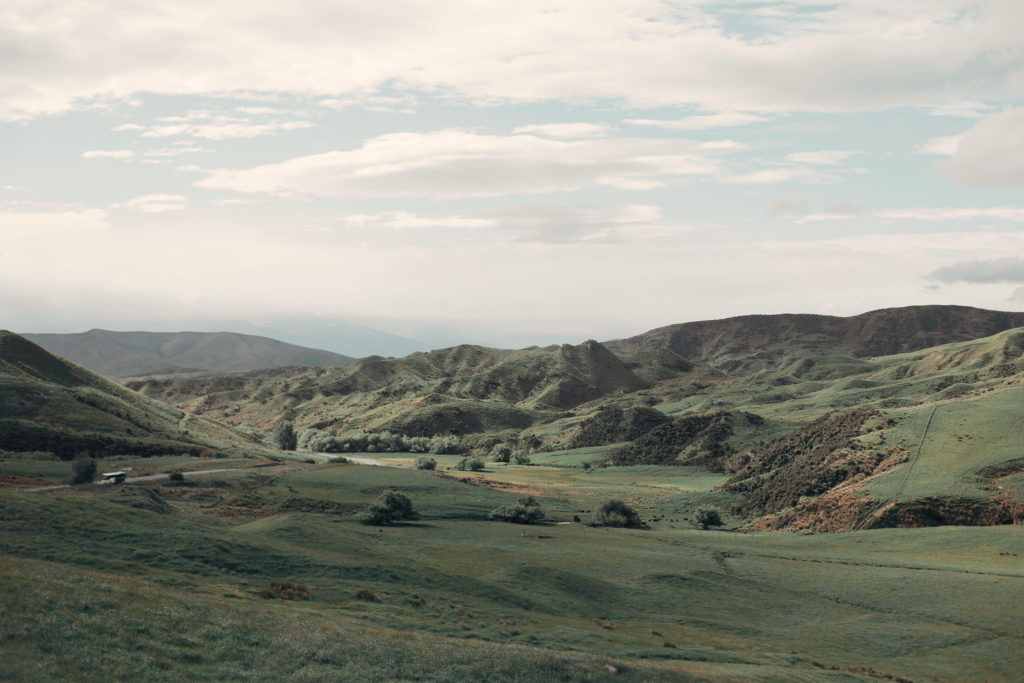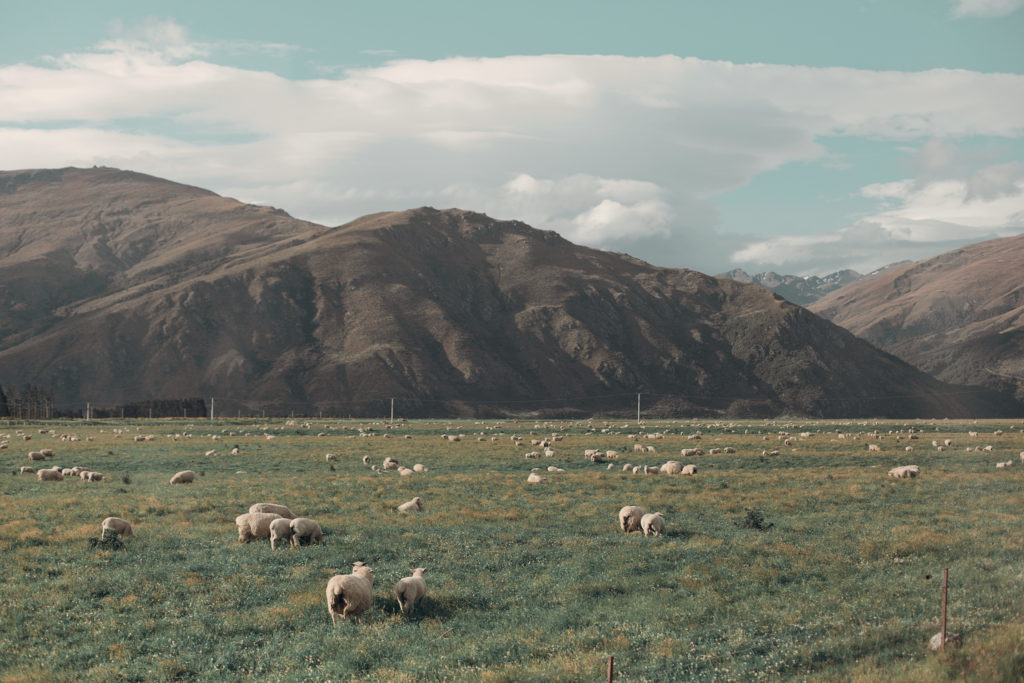 DAY 5
It was raining as crazy on our last day in New Zealand. We must have looked so funny when we walked the 10-minute long walk to town, down a hill with five big suitcases, haha. Let's just say that we were soaked when we reached the town. Since we did not want to walk around town in the rain with our suitcases we decided to go to the airport much earlier than we had to. We spent some hours in their super small departure hall, buying chocolate and playing cards. Then we got on the plane that took us to our Australian home – Sunshine Coast ❤️
I just have to mention the unbelievable amount of luck we had had with our Queenstown visit. It had been raining non-stop for two weeks just before we got there. They even had sandbags all around town because the lake was starting to flood. The day we left Queenstown, it started to rain and continued for a couple of days. In February, it even rained so much that they had to close Milford Sound down due to the road being washed away. It's almost a miracle that it was sunny almost the whole time we were there. Imagine if we had planned the trip differently and ended up staying in Queenstown while it was raining? Then we probably would not have been able to half of the things we actually ended up doing!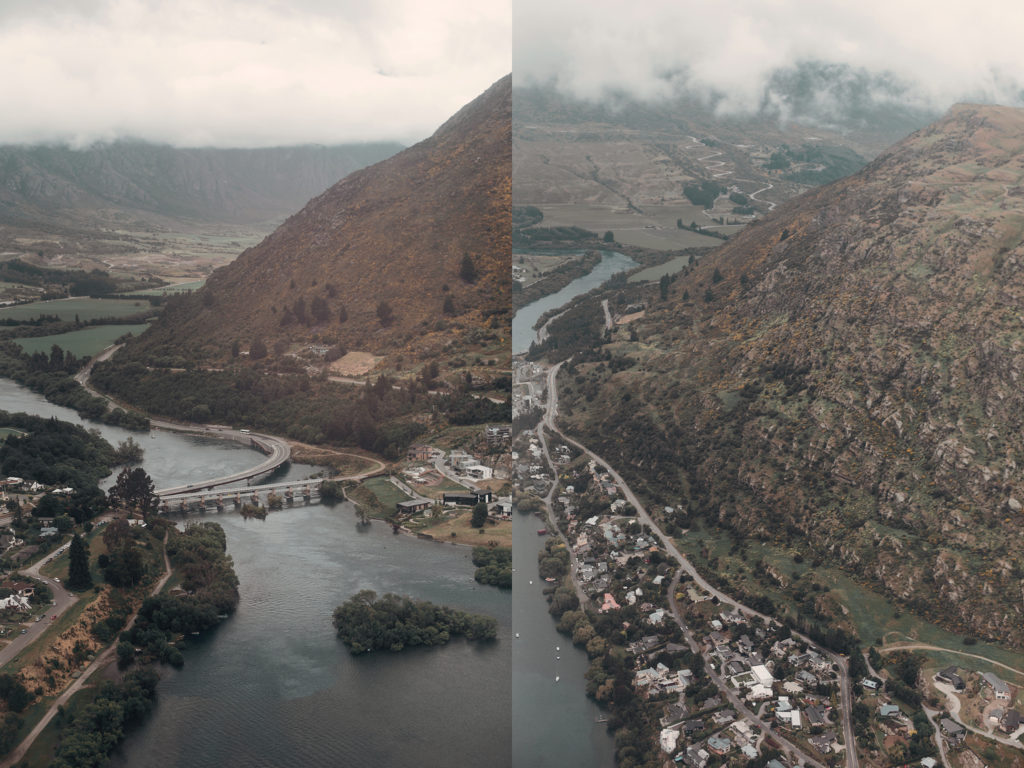 Read more from this trip
Sydney – At Sea – Nouméa – Mystery Island – Port Vila – Lifou – At Sea Part 2 – Sydney – Queenstown