And here we are, on the last day of 2019.
Thought about doing a summary for 2019, but where do I even begin? In some ways, this has been the best year ever and in other ways the worse. We started living in our own apartment, got a dog and I quit my job and went back to being a full-time student. I also got a virus and was sick for 2 months, loved ones have been unwell and my stress level has reached new heights.
In this chaos that has been my life this year, I've been to 26 different cities within 7 countries and spent a total of 68 days away from home. Just by looking at the numbers I think this is probably the year I've been traveling the most.
Here are all the trips I did in 2019, I'll hope you've enjoyed reading about them as much as I've enjoyed writing about them!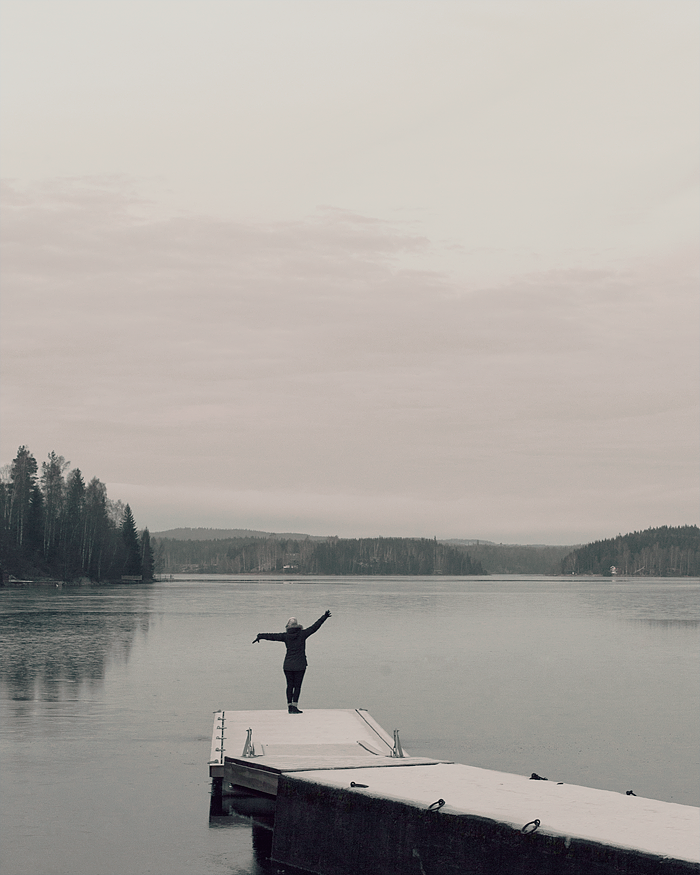 HILLARED
2018-12-21 – 2019-01-01
I started the year with my boyfriend's family in Hillared after spending Christmas and New Year with them. We had a lazy first of January (as everyone else I imagine?) before getting on the train back to Stockholm.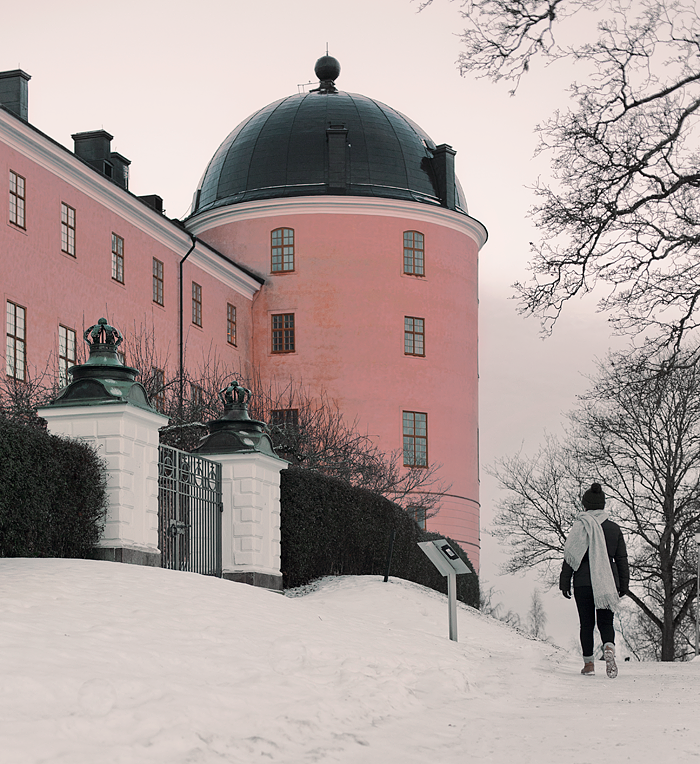 UPPSALA
2019-02-13
I realized that I never really had been to Uppsala and decided to take a spontaneous day trip there on my own. I spent the day exploring the city like a true tourist and walked a crazy amount of steps that day.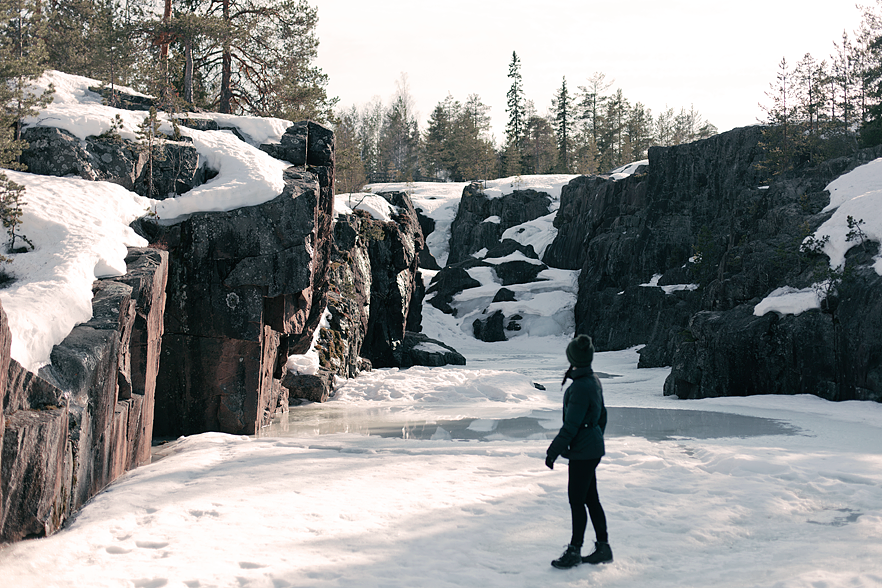 BODEN/ÄLVSBYN
2019-04-17 – 2019-04-22
After being sick for almost two months I finally got to travel again! For the first time since 1999, I took the train to Boden instead of flying to spend Easter with my relatives in their cabin in the woods. We also took a spontaneous trip to Storforsen in Älvsbyn which is a place I have wanted to visit for such a long time!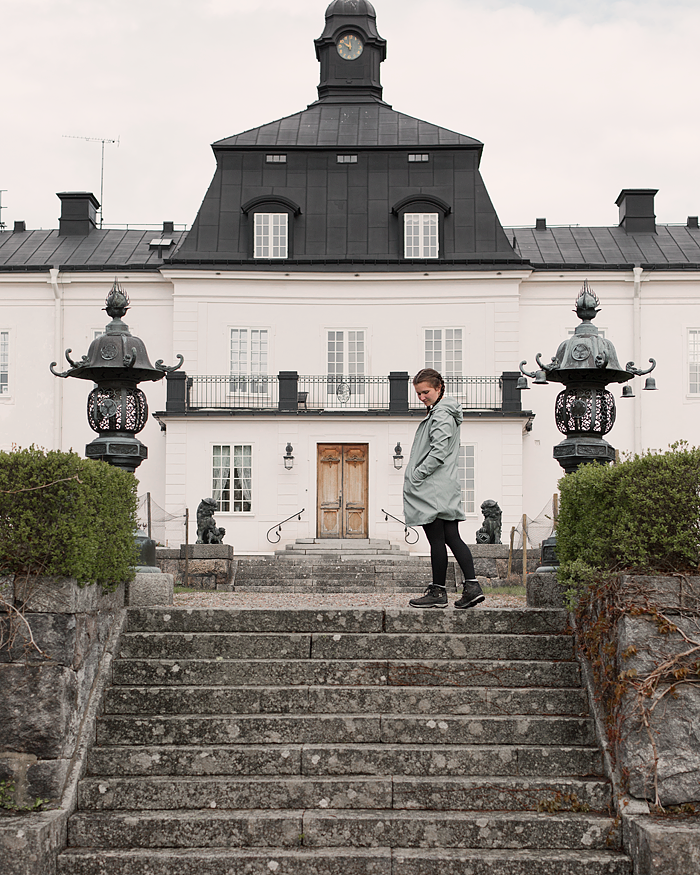 TYSTBERGA/TROSA
2019-05-11
My mom is known as "Crazy Cow Lady" due to her love of cows and this year for her birthday, my brother and I gave her a trip to a farm in Tystberga to watch when the cows get to run out from the barn for the first time in the spring. We also stopped in Trosa on our way back home to have lunch and a picnic, and I was super proud of Stina who was only four months old and on her first trip and behaved so well.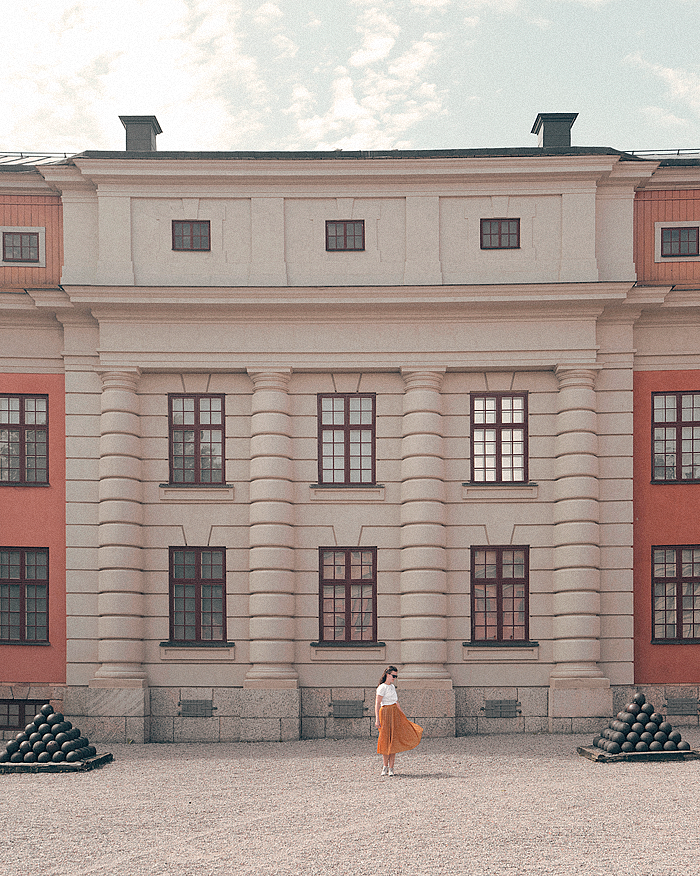 VAXHOLM
2019-06-16
I took a day trip with my boyfriend and our dog Stina to the island Vaxholm in Stockholm's archipelago and spent the day exploring the fortress and the cute city.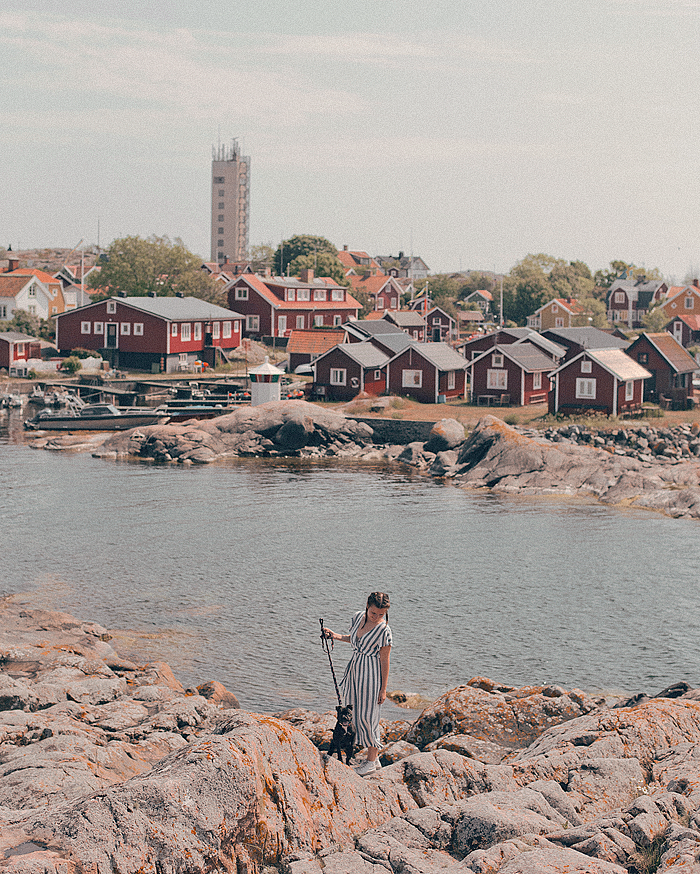 LANDSORT
2019-06-19
Stina, my friend Annie and I took a trip to the most southern island in Stockholm's archipelago, Öja (which is more known as Landsort) and had such a great day exploring the island.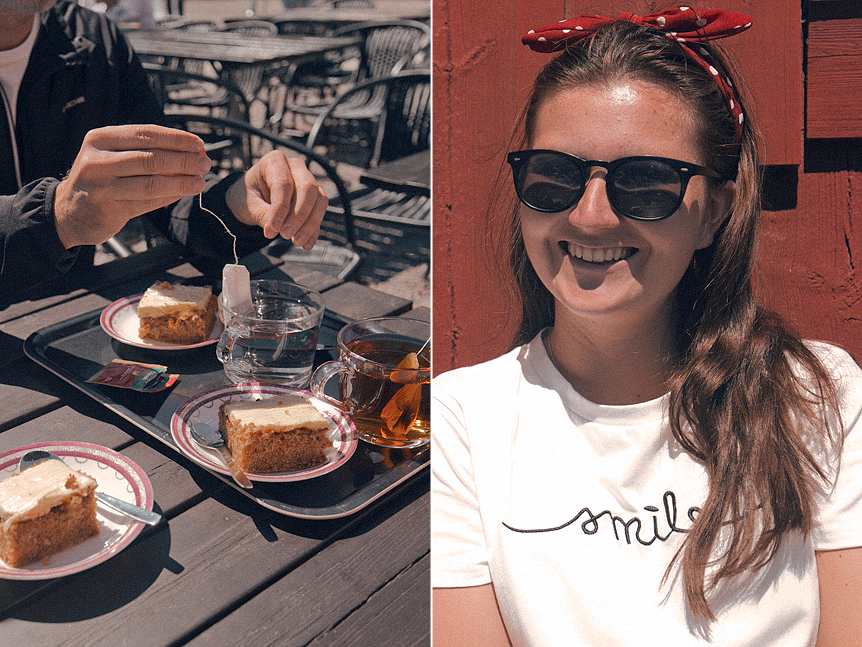 FJÄDERHOLMARNA
2019-06-22
The plan had been to celebrate Midsummer at the island Fjäderholmarna with a couple of friends, but that plan failed last minute and we went to Fjäderholmarna the day after midsummer with my parents instead.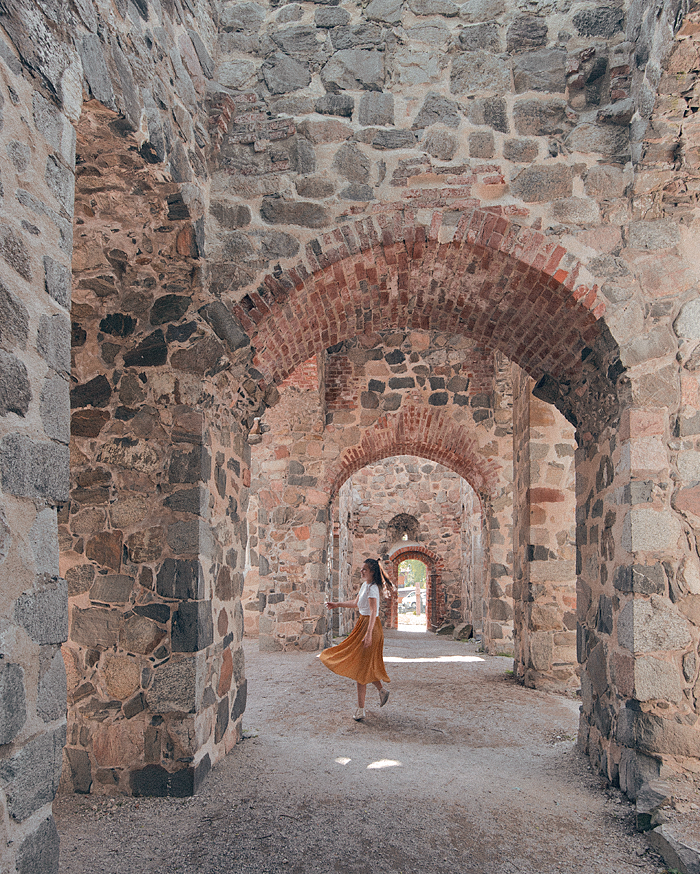 SIGTUNA
2019-06-27
Another day trip just outside of Stockholm was Sigtuna, which I visited with my cousin Mimmi. We had a day filled with all the things I like – cute houses, old ruins, and great "fika".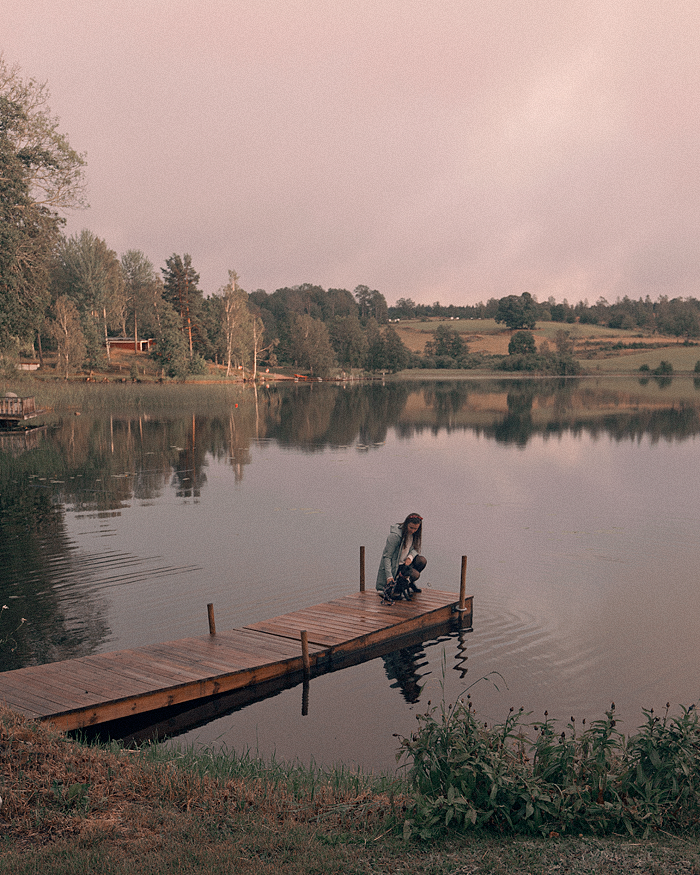 GRÄNNA/TREHÖRNA
2019-07-06 – 19-07-07
I went to the "candy cane capital" Gränna because Stina was going to compete in the Swedish Staffordshire Bullterrier Clubs Championship Show! We stayed in Trehörna (since it was the only hotel we could find that allowed dogs that weren't fully booked that weekend) and had a really cozy weekend.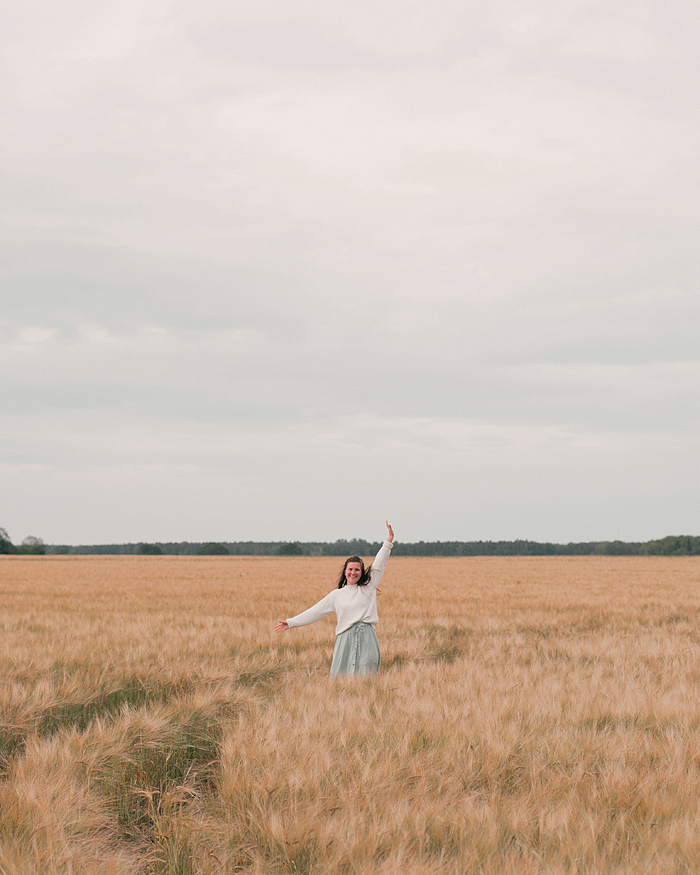 GOTLAND
2019-07-11 – 2019-07-21
Gotland, my beautiful Gotland. This was my family's yearly trip to Gotland and we had a great time enjoying my favorite island in the whole world.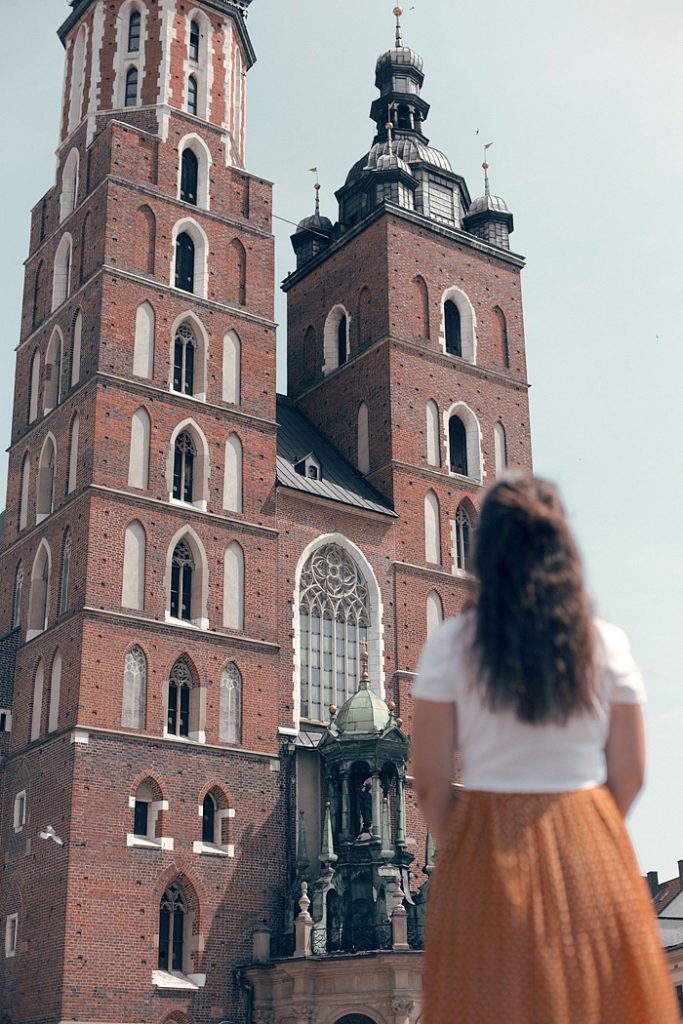 KRAKÓW
2019-07-28 – 2019-07-31
Quite spontaneously, I took a three-generation trip to Kraków with my mother and grandmother. We explored the city of Kraków, Wieliczka Salt Mine and had an emotional visit to Auschwitz.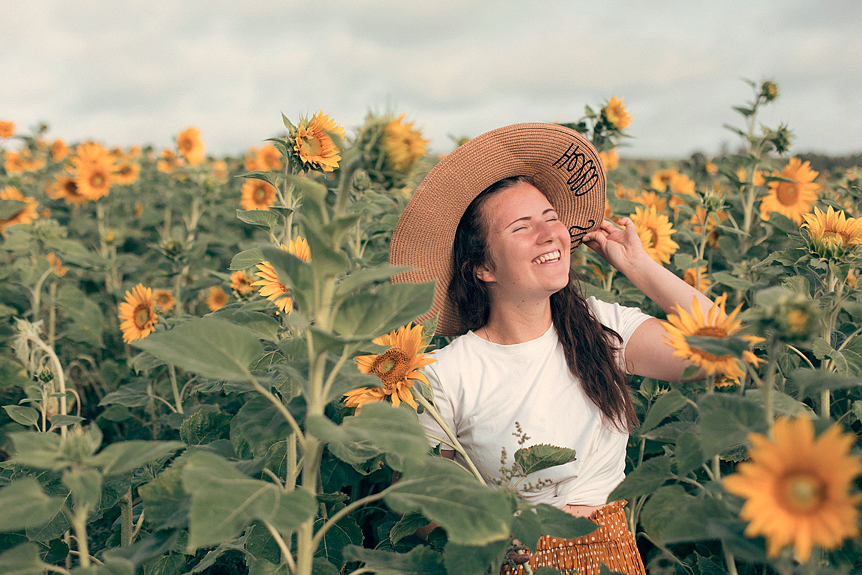 VÄSTERÅS
2019-08-15
This might have been one of my craziest ideas this year, but I got up early in the morning and drove with my cousin Mimmi for an hour and a half – just because I had found a field of sunflowers I wanted to photograph in. Such a great day though, which we finished with lunch inside the city.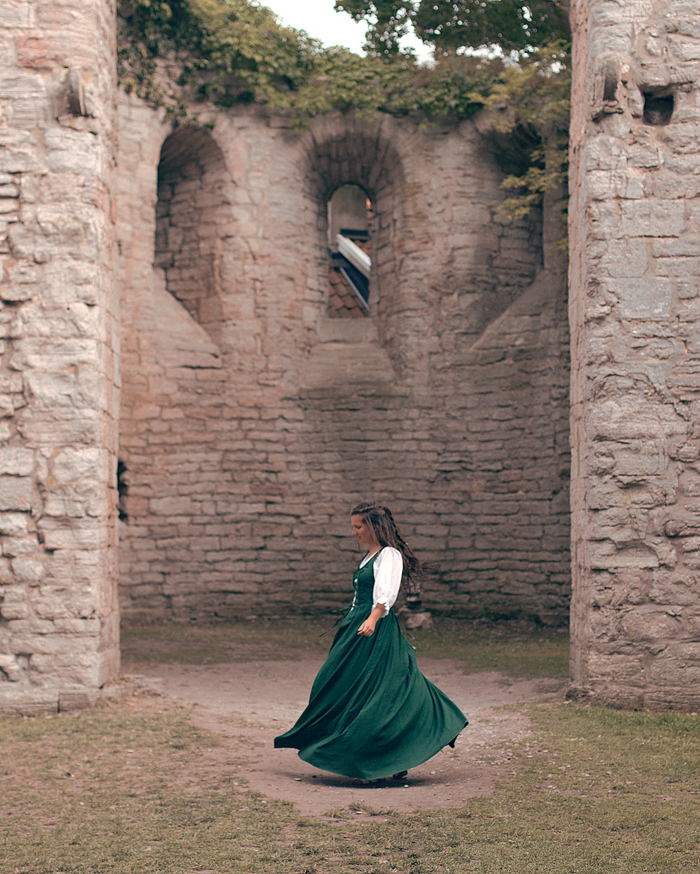 GOTLAND
2019-08-06 – 2019-08-09
I went back to Gotland for a second time during the summer with my friends Madeleine and Mimmi to join Medeltidsveckan. We spent a couple of days dressed in medieval dresses and I just loved every single minute of it!
LEKSAND
2019-08-09 – 2019-08-11
I spent a couple of rainy days in Leksand and competed in the sport varpa.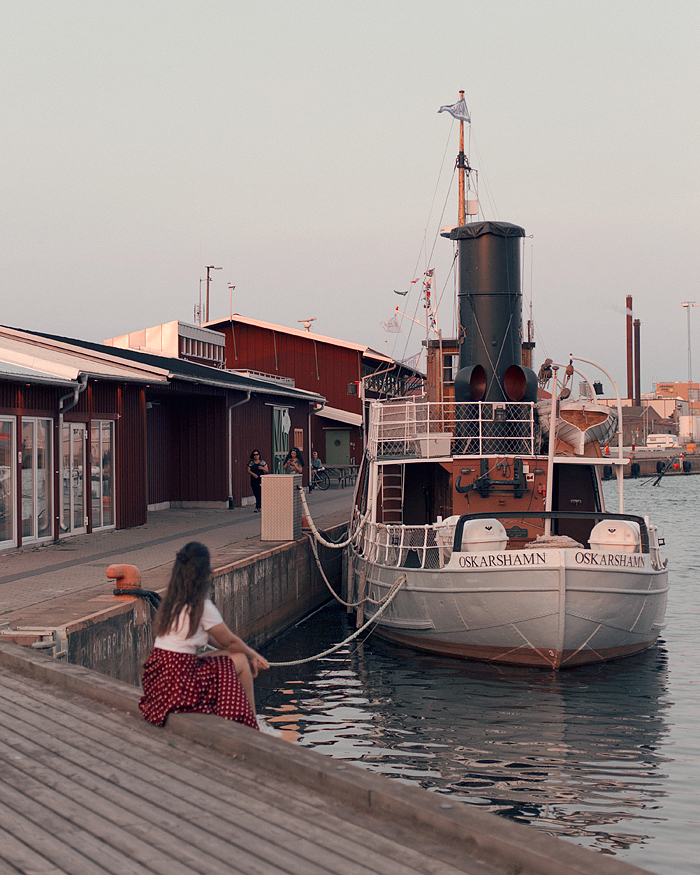 OSKARSHAMN
2019-08-31 – 19-09-01
I went to Oskarshamn to compete in the Swedish Championship in varpa (and won!) and spent a lot of time walking around, exploring the city.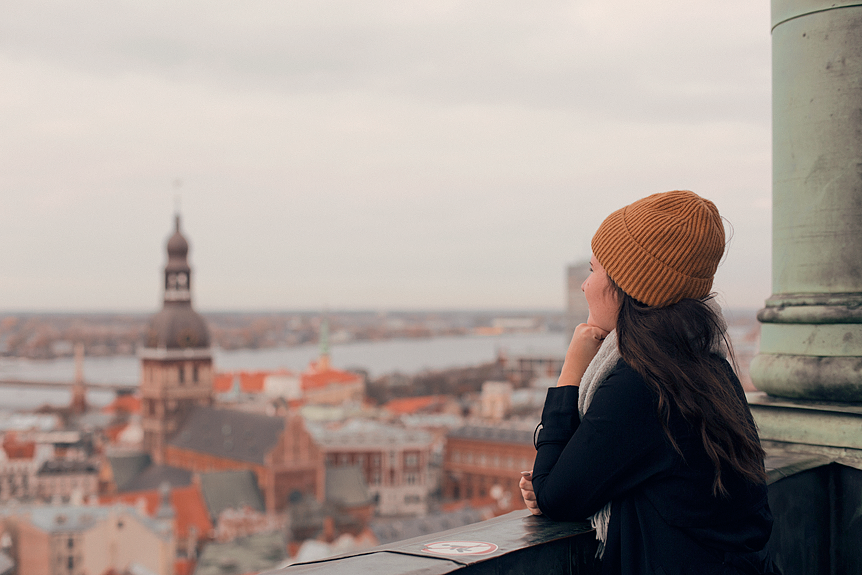 RIGA
2019-10-24
This year been filled with spontaneous trips, and this one to Riga was another one. I went there on a cruise with my cousin Mimmi and this was my first time in Latvia which means that we had no time to spare and visited pretty much every building in Riga's Old Town.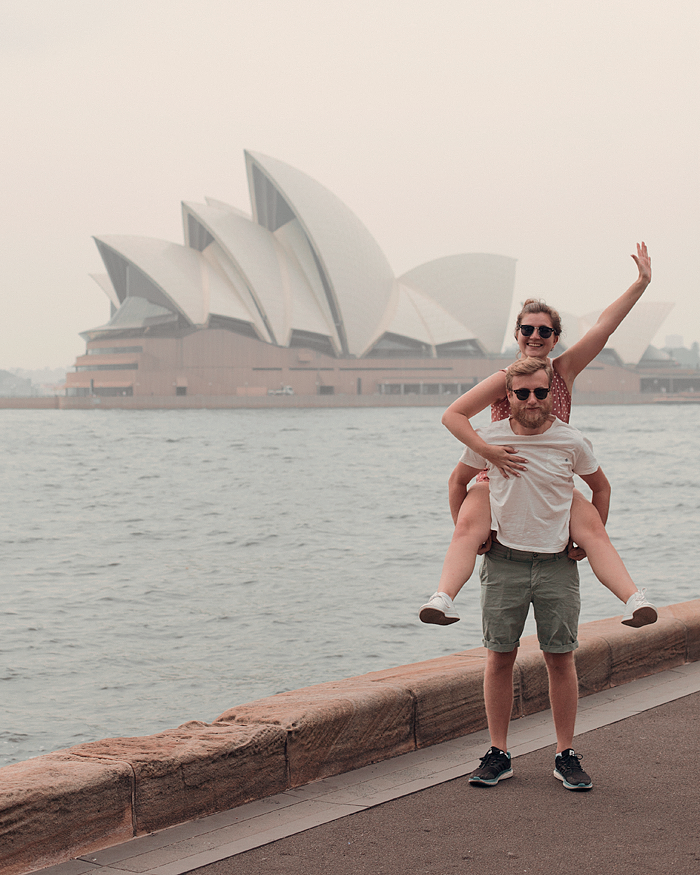 SYDNEY
2019-11-28 – 2019-11-29
I almost cried when we landed in Sydney since it meant that I finally was back in Australia. We spent less than 24 hours there though since we were going on a cruise the following day and only hanged out around the harbor.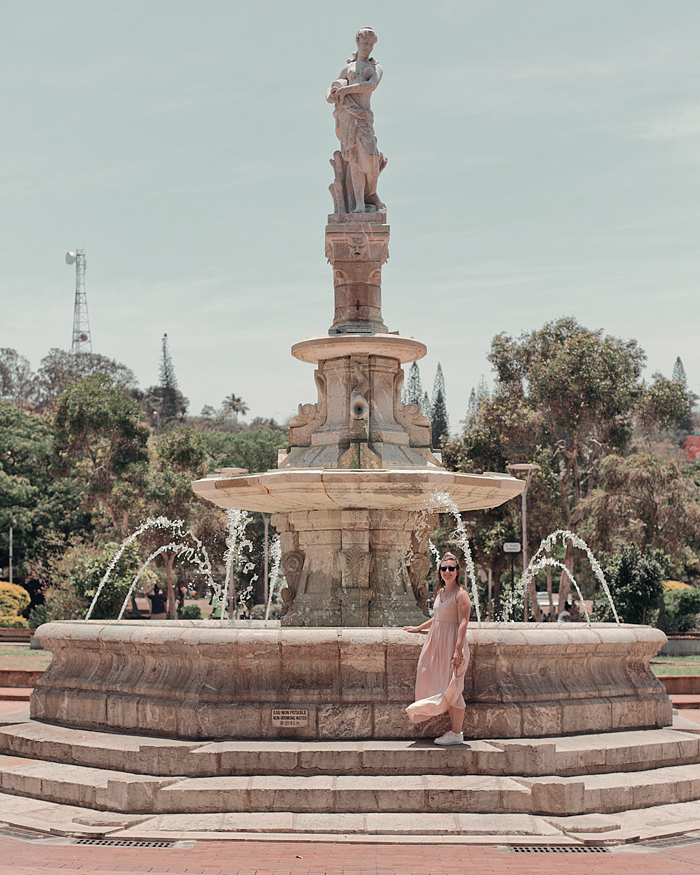 NOUMÉA
2019-12-02
The first stop of the cruise was the capital of the French territory New Caledonia. We spent the day exploring the city and went back to the Supermarket pretty much every hour to buy more water since it was SO HOT outside.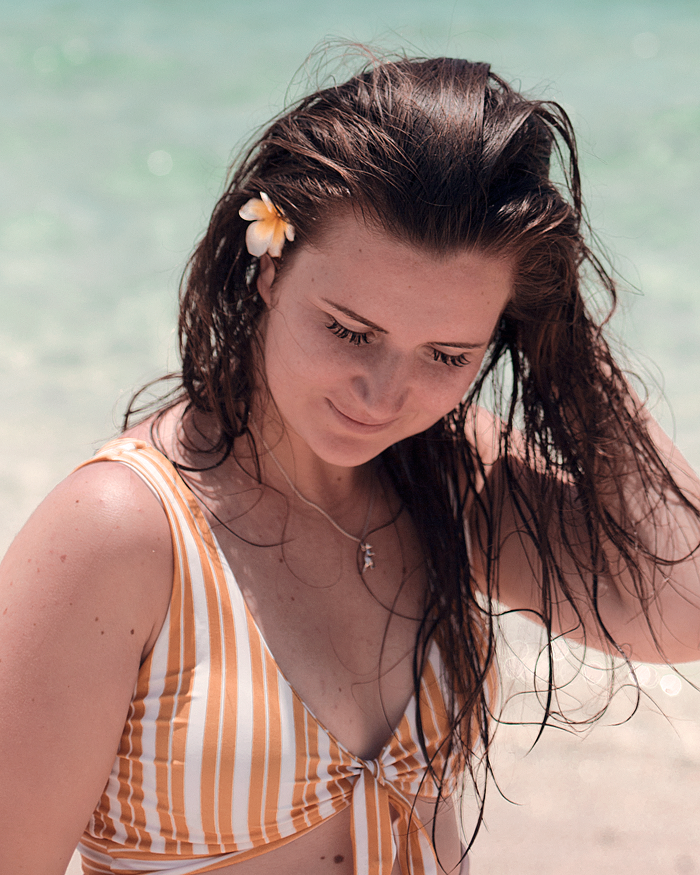 MYSTERY ISLAND
2019-12-03
The second cruise stop was the island Mystery Island in Vanuatu which is basically just a small paradise island where we took a walk around the whole island, took a nap on the beach and swam in the ocean.
PORT VILA
2019-12-04
Third stop, Vanuatu's capital! I did not like this place at all, but I don't think I really can write why since it's quite problematic and needs its own blog post. We spent less than two hours here before we gave up and went back to the ship.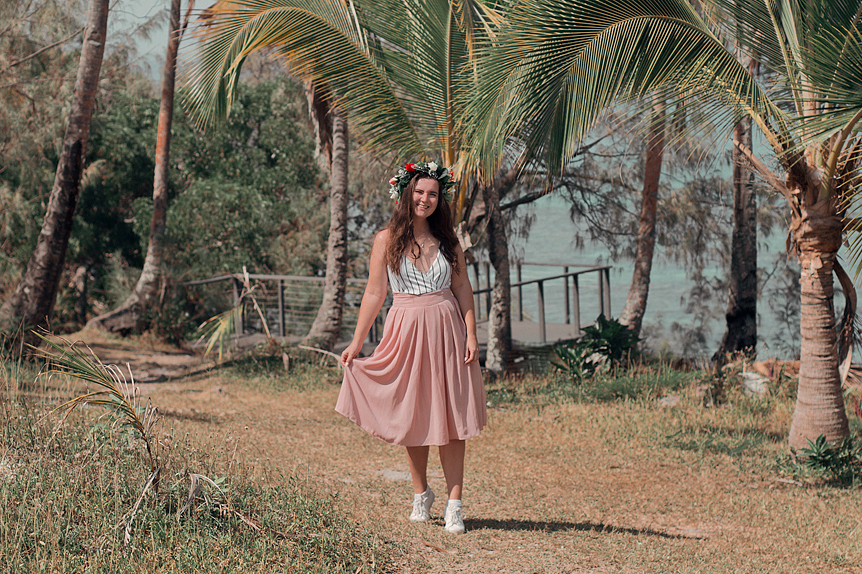 LIFOU
2019-12-05
Last stop of the cruise, and another place in New Caledonia. This was my favorite stop since it in its simplicity just offered so much. We climbed a mountain, saw sea turtles, rented a canoe and just had a great day.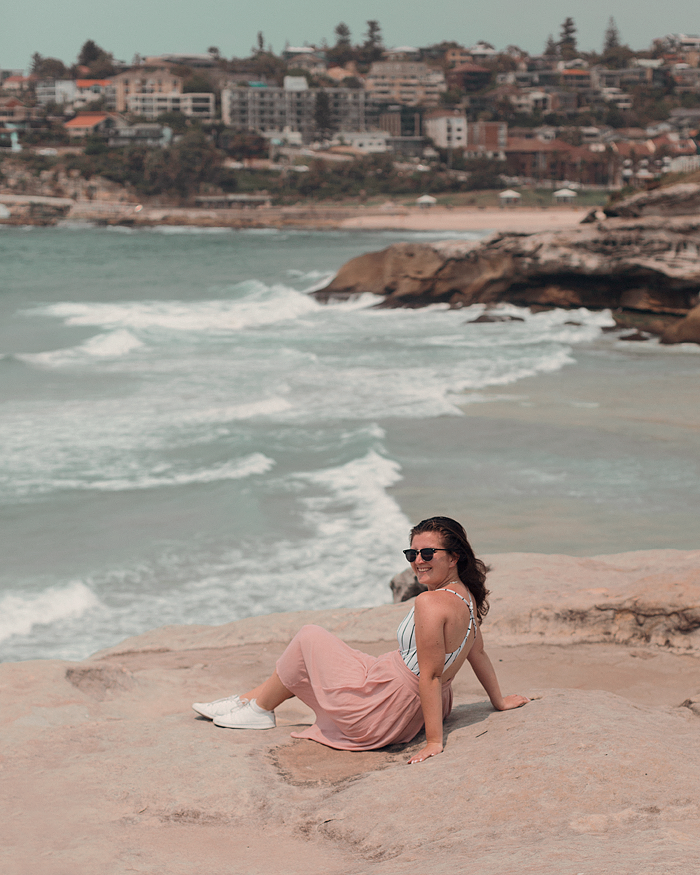 SYDNEY
2019-12-08 – 2019-12-11
We spent a couple of days in Sydney after the cruise and explored all the "Have to's" there like Bondi Beach, the Opera House, and Harbour Bridge.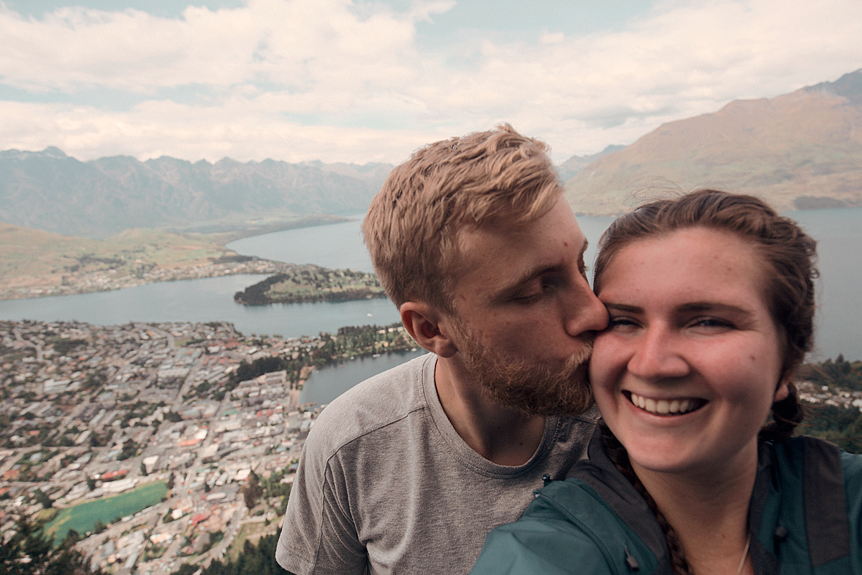 QUEENSTOWN/MILFORD SOUNDS
2019-12-11 – 2019-12-15
The adventure capital of the world, Queenstown in New Zealand! We hiked mountains, rode luges, took a swing in the world's biggest swing and just enjoyed the spectacular nature. We also took a day trip to Milford Sounds which even though it was raining, were breathtakingly beautiful.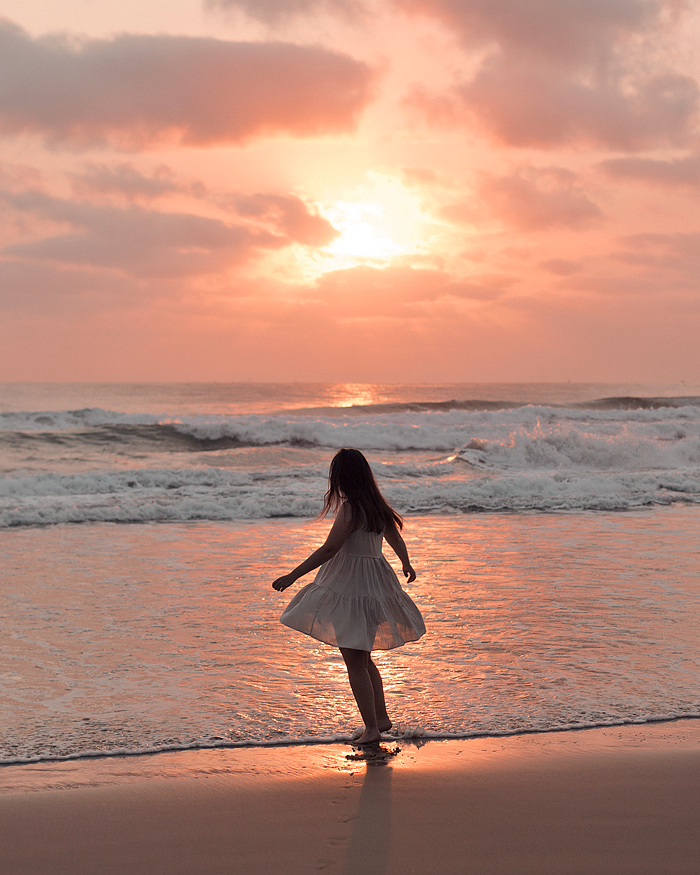 SUNSHINE COAST
2019-12-15 – 2019-12-20
I can't even describe all the emotions I had when I finally got to go "home", back to Sunshine Coast where I lived three years ago. I got to show my parents around the city, the house we lived in, the University, our favorite beaches and the spots we used to hang. I also got to hang out with our Aussie bestie ❤
FLEN
2019-12-25
Not even sure if I should put this one in here, but on Christmas day we drove to Flen to pick up our dog Stina and bring her home again after being away from her for four weeks. I got no photos from this trip since we just hanged with my boyfriend's relatives and cuddled A LOT with our dog, haha.
● ● ● ● ● ● ● ● ● ● ● ● ● ● ● ● ● ● ● ● ● ● ● ● ● ● ● ● ● ● ●
I wrote down a couple of new years resolutions last year, so I think it's only fitting to have a look at them as well in this blog post!
↠ Stop flying within Sweden
DONE! All my trips within Sweden this year have either been by train, car, bus or boat and it has honestly not even been a struggle for me.
↠ Continue buying vegetarian and eat more vegan
DONE! Not fully vegan though since I really can't give up my beloved cheese.
↠ Visit at least 10 new places in Stockholm
DONE! I actually started writing down all the new places I visited at the beginning of the year but reached 10 in February and stopped counting after that. I have really loved exploring my hometown this year!
↠ Don't take my driver's license
DONE! Honestly, it has been so freaking great to stop putting pressure on myself on taking that damn driver's license – think my mental health really needed that!
↠ Do more volunteer work
I have to admit that I have failed with this one. The closest thing I've done to volunteer work is that I signed up as a blood donor and that does absolutely not count since I haven't even donated any blood yet, haha!
Where did you travel this year, and how did it go with your New Year's Resolutions? Tell me!